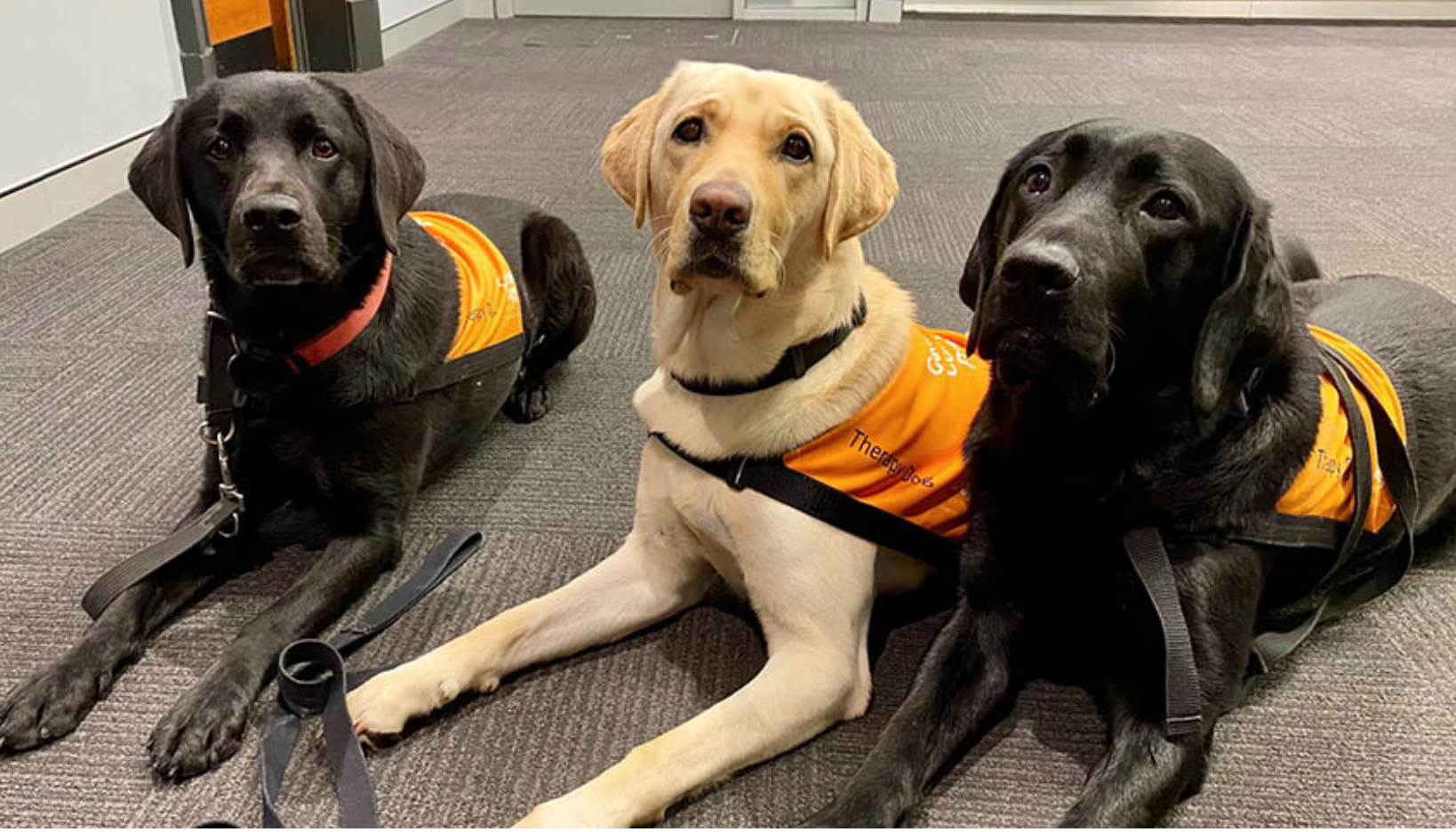 Dogs in world takeover!
I don't know if it's just me, but dogs seem to be taking over the world - not just in the puppy boom of the pandemic but also in signs of an even more canine future.
Hounds are now turning up in places they've never been allowed before, such as plane seats, courts, strata blocks and even beaches.
As a dog owner and lover of most breeds, I wonder about those who don't share these feelings, especially those with cynophobia — a fear of dogs.
In case you missed it, Monday was World Animal Day, and hundreds of pets were blessed by a priest in a drive-through event in Manila.
It might look a little crazy, but it is nothing compared to the invasion of parks and open spaces by proud owners and pets strutting their stuff.
As with so much else these days it's blamed on the lockdowns and dogs are proven to be a plus for our mental health. But as the restrictions ease, the four-legged friends show no sign of retreating.
Compared to say Europe, Australia has tended to keep dogs in their place - often outside. But just as dogs have inveigled their way into some people's beds, they are also barking at previously closed doors.
It was reported in June a strict ban on animals in plane cabins could be relaxed. "It's not 100 per cent simple but what we're saying from a rules point of view is as long as the safety rules are ticked off, we're not going to get in the way of it," said a spokesman for the Civil Aviation Safety Authority (CASA).
In many US states and also in Australia, 'support' dogs, also called canine court companions, often Labradors, are allowed in courts to help relieve stress.
In August, new laws in NSW put an end to blanket bans on animals in strata units even if the residents had voted against them. Pets can be excluded but only due to limited grounds such as damage, noise or smell.
Dogs' access to beaches has always been a vexed issue. Yet of late, I have seen more of them being walked along the shore in early mornings regardless of lifeguards putting up flags. Have you seen the same?
In time we may see dogs in cafes and restaurants and even (as is unremarkable in other countries) on buses and trains. There are even dog-friendly open-air cinemas.
I repeat, I'm a dog lover but appreciate not everyone shares our views.
What do you think? Is it a long-overdue change improving dogs' access to more of the human world, or will it be fraught with problems?
PS: You might have missed it as I did, but last Friday, Oct 1, was the United Nation's mandated International Day of Older Persons.
It's been on the global calendar since 1991, but there are so many days of this and that - it's easy to miss. The topic is right on the money Digital Equity for all ages.
Any information contained in this communication is general advice, it does not take into account your individual circumstances, objectives, financial situation or needs.
Originally posted on .