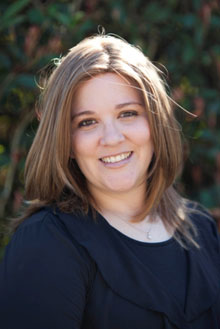 Group Homes - The Way Forward For Dementia Sufferers?
Tamar Krebs resides in St Ives in Sydney. She knows that her life purpose is to improve the accommodation and care for people living with Dementia. This is exactly why the mother to four kids founded Group Homes Australia.
The first Group Home was set up in St Ives. The reason why you do not this or why you have not seen the logo is because Tamar sets up the homes to be just that – homes. She wants them to blur into the leafy suburb and street and not stand out. She wants the residents to live with dignity and respect. She wants families to feel that they are simply visited a residential home.
The first person to inspect the newly opened Group Home in St Ives for her mother back in 2012 stated: "Oh, what a relief. This is exactly what I've been looking for. Thank you." Tamar knew that her dream to change aged and dementia care was coming true.
As a little girl, Tamar was very close to her grandfather. When he passed away, he had his entire family at his bedside. In his final moments, as he looked around the room, his eyes fell upon Tamar and he fondly spoke his final words, "I love you, Doll".
Though still in her pre-teens at the time, Tamar never forgot this poignant moment and remembers that Sam experienced 'a beautiful death'.
This event fuelled an ambition to work in the area of caring for older people for whom her affinity and affection had been nurtured in these formative years.
Glenn Rees, CEO of Alzheimer's Australia states: "1600 cases of dementia are diagnosed every week in this country and Australia will need 500 to 1,000 new nursing home beds each month for the next 40 years."
Tamar founded Group Homes as an alternative to choice for those suffering from dementia and for older Australians. Group Homes ensures that homes are not institutions or warehouses. Care is provided in a genuine home environment for the resident. Each home accommodates a limited number of residents, usually 6- 10, to provide personalised care. The carer to resident ratio is 1:3.
Tamar ensures that the homes are nestled within local communities. The local communities are friendly and warm to residents. She ensures that homes are modern yet safe. The homes are beautifully designed and decorated.
Residents can choose to eat together at one of the lovely dining areas or they can eat alone or in their rooms if they chose to do so. They can still enjoy tasks like cooking or baking, visiting the shops to purchase ingredients for a favourite recipe, assisting with hanging washing on the line, gardening and even hosting a BBQ with assistance.
Dementia advocate and sufferer of early onset dementia, Kate Swaffer, recently visited Group Homes.
Kate Swaffer started experiencing severe headaches, scrambled words and dyslexia symptoms. After many brain scans, she was diagnosed with Semantic Dementia. She was told to start looking into aged care options yet she was only in her late 40s. The thought of a dementia day care unit filled her with thoughts 'too terrible to comprehend.'
Kate decided to fight dementia head on by creating awareness of dementia and by inspiring those who had been diagnosed with the disease to live a full life. She is currently living beyond her initial diagnosis of younger onset dementia. She is an author and international speaker.
Tamar now runs seven Group Homes across the North Shore, Northern Beaches and Eastern suburbs of Sydney.
Originally posted on .