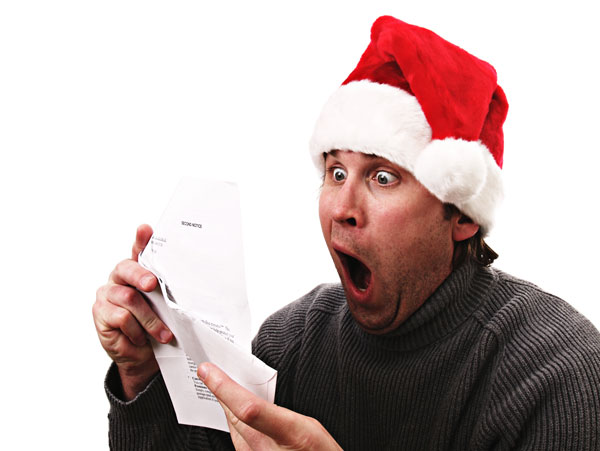 A popular way to get rid of Christmas credit card debt
The Christmas tree has been packed away and the last of the ham finally eaten – yes, Christmas has come and gone for another year.
But try telling that to your bank accounts!
This is the time of year when Aussies feel the festive financial stress of having to repay our over-stuffed credit card bill.
To help FiftyUps who want to pay down their debt, we asked the gurus at CreditCardCompare.com.au for their longest balance transfer offers and you can see them at this link.
Believe it or not, if you meet various terms and conditions there are now credit card providers who will charge you 0% interest on balance transfers for up to 26 months.
A Reserve Bank of Australia analysis found our national average post-Christmas credit card debit is around $1,666 per person, according to news.com.au
Such is the expense that a recent Sydney Morning Herald survey found the average date most Aussies will finally get clear of their credit card debt is March 10.
Yep – it takes an average of 2.3 months to pay off Christmas. Just 28 per cent of people surveyed said they were in the fortunate position to actually settle their Christmas debt right away.
And it is not just Christmas shopping leaving us with a long lasting financial hangover.
SMH also reports that close to 4 million Australians are set to return from their Christmas vacation facing a collective debt of more than $7.5 billion. That equates to around $180 million in interest to be paid over 2018 by credit card owners.
To help alleviate the burden of credit card pain, balance transfer offers have stretched to as much as two years and some cardholders use them to consolidate their debts and pay down their balance.
You can read about the pros and cons of balance transfer offers at the ASIC Moneysmart website
++ Powered by creditcardcompare.com.au ABN 25 158 551 743 ACL 425682.
By providing a means for members to access creditcardcompare.com.au we are not providing specific financial product advice or credit assistance but acting as an intermediary. The products shown at the CreditCardCompare.com.au link have been selected from a range of credit cards available and are not representative of all the products in the market. The use of the terms "Popular", "Best" and "Top" are not product ratings. You should satisfy yourself that the products suit your requirements, and if in doubt seek independent advice from a financial adviser.
As a result of services provided by us,Credit Card Compare may pay FiftyUp Club a fee of up to $3 per click on affiliate links on the Credit Card Compare website. For more information view Credit Card Compare's Term & Conditions- http://www.creditcardcompare.com.au/terms.php