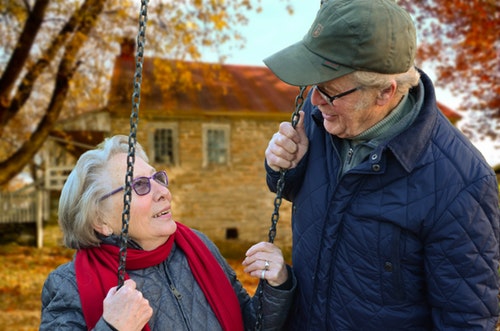 How Do I Access a Home Care Package
We released a new Home Care Special Offer from CareAbout this week for those who have funding from the federal government and want to switch Home Care providers or haven't decided on a provider yet.
Some have asked, what are the home care packages and how do I get them? Well, we've got your answers below.
There are 4 Levels of Home Care Packages:
Level 1 recognises that a person requires some help but can manage independently. It currently provides $8054 a year for approximately three hours care a week.
Level 2 recognises that a person requires a little bit of help. It currently provides $14,633 a year for approximately five hours care a week.
Level 3 recognises that a person requires a lot of help. It currently provides $32,171 a year for approximately ten hours care a week.
Level 4 recognises that a person requires loads of care. It currently provides $48,906 a year for approximately 18 hours care a week.
The government body responsible for managing the packages is My Aged Care and it could 12 months or more to receive your funding so it's best to start the process as early as you can.
The 4 Steps to Getting a Home Care Package:
Register with My Aged Care
You can call My Aged Care on 1800 200 422 or register online.
If you're calling on behalf of someone make sure they are present so they can give consent for you to speak on their behalf.
You will need the Medicare card of the person seeking the care.
My Aged Care will ask you questions to help work out your needs and care arrangements.
Get Assessed
My Aged Care will organise for you to have an assessment in your home to determine your needs, known as an ACAT Assessment (ACAS in Victoria).
The assessment is free and can take over an hour.
The person conducting the assessment will be a professional clinician.
With your consent they will assess your care needs and eligibility for services and work with you to develop a support plan which addresses your needs, goals and preferences.
Questions they ask include:

How you are coping at home
Your general health and any medical concerns
What support you receive from family and friends
How mobile you are and whether you are able to do things like showering, dressing and preparing meals
What hobbies and interests you have and what's important to your lifestyle
Receive Your Approval Letter
After your home assessment, you will receive an approval letter from My Aged Care stating what Home Care Package subsidies you're entitled to.
This letter confirms the level of subsidies you have been approved for.
You will receive a referral code for your Home Care Package.
You will need to give your code once your Package has been allocated.
You are now in the National Queue.
You will now need to wait for your Package to be allocated to you.
This is where it can take 12 months or more to receive your funding

4. Receive Your Allocation Letter
The allocation letter is sent from My Aged Care when your funds have been released.
It has your referral code, so you can start receiving the care you need.
Not all care Home Care providers are the same and some care providers charge up to 50% of your government subsidies in fees. This is where CareAbout comes to your assistance. CareAbout can help you find a care provider to meet your needs and budget!

Any advice contained in this article is general in nature and does not take account of your particular objectives, personal circumstances or needs. If in doubt about your own situation you should seek appropriate advice.
Originally posted on .