5 Things That Got My Goat (or Tickled My Fancy) This Week
WHERE THERE'S A HOME FIRE BURNING, THERE NEEDS TO BE LESS SMOKE ACCORDING TO A NEW GREEN EDICT
I have some guilty pleasures, and luxuriating, even inebriating, in front of a roaring wood fire in winter is undoubtedly one.
But the stakes are being raised in the battle to dampen down such domestic blazes with claims they are not good for you or the environment.
A cold draft is one reason we love heating. A draft plan can test public reaction to a controversial measure. A daft proposal tends to go nowhere.
But what of the confidential NSW Clean Air Strategy, which seeks to reduce wood smoke emissions and potentially ban wood heaters?
It's a big issue in the bush and regional towns where a well-maintained and up-to-date wood heater can generate maximum heat at minimum cost.
But poorly run or plain old heaters help produce a range of nasties such as nitrogen oxides and polycyclic aromatic hydrocarbons, (which I hadn't heard of either).
A draft copy of the NSW 2020-2030 Clean Air Strategy has been leaked to the media, revealing plans to harmonise regulations with European standards and encourage #electricvehicle uptake. https://t.co/v2okEoccRw

— energynextau (@energynextau) March 15, 2021
The federal government has some sobering facts on the health effects here, considering some 10% of Australia homes rely on wood for heating.
It's the worst cause of air pollution in NSW and the ACT in winter. A recent piece in The Conversation claimed such heating was like having a truck idling in your living room.
"A truck would therefore have to travel 500km in heavy traffic – roughly the distance from Melbourne to Mildura – to produce the same particulate matter emissions as one average day of using a wood heater," the piece said.
It's becoming a hot button issue. The NSW strategy talks about using public education, subsidies (i.e. carrots) and regulations (i.e. sticks) to deliver long term and widespread wood smoke reductions.
A book I'm now reading called Cleaning The Air deals with all kind of air pollution and says in the UK, there's been a middle-class boom in installing woodfires following home design TV shows. Ironically people think they are doing to right thing reducing carbon dioxide emissions from gas or electric heating while unknowingly increasing the hazards from air pollution.
I still adore the smell of an open or wood fire, but the more I find out about the effects of the fine particles they emit, the more likely they'll be only an occasional pleasure.
Do you rely on wood for heating or recently installed such a heater? What do you think of potential controls on this type of heating?



WHAT YOU SAID ABOUT YOUR OWN EXPERIENCE OF THE AGED CARE SYSTEM AND HOW IT MIGHT IMPROVE
My piece about Aged Care and the onus of responsibility provoked some healthy comments as the debate continues about the reforms required and how best to pay for them.
There's some good advice, including the most obvious and most overlooked. Forearmed is forewarned so find out earlier what you might be getting into...
Anonymous from Queensland tried to do their own research as to the best options.
"I have no family to cushion me so I began to do some home work and it has a very disturbing experience and rightly called a nightmare that comes at a time when older folk are not equipped to 'manage' the bureaucratic tangle. Our Government is planning to throw huge amounts of money at Aged Care but I do wonder just how much of that is going to reach the residents before it is creamed off by the Providers who are making a very comfortable living from the profits. I was horrified to learn that Carers are only earning slightly more than the minimum wage for a day's work which is physically exhausting and mentally draining depending on the level of care offered."
Various reports of the poor standards and closure of age care homes in rural and regional Australia concerned Jill from Queensland.
"It will be a terrible shame if aged care homes in small towns have to close if they can't attract trained staff. My mum is in one and being looked after very well. When residents have family close they can monitor the treatment their loved one is getting. If she has to be transferred to a larger facility in a distant town where all are strangers it would be devastating for her."
Apart from outrage at the meagre and poor food offerings in residential care Julie from Queensland was concerned about the lax enforcement of standards.
"What about the massive profits those residential care providers make! It isn't just that the Government needs to provide funding. They need to and are supposed to ensure that Quality Assurance Standards are maintained and adhered to, the cost cutting particularly with staffing and food is appalling. The doing away with Registered Nurses has got to stop."
Finally, Anonymous from NSW has some advice after last year at the age of 72 they suddenly became an invalid and only after a lot of hard work managed to get a care package and was able to stay at home.
"I wish I had know beforehand all the ins and outs of how Aged Care works. It is a minefield. Perhaps the Government could introduce a mandatory three day course for everyone turning 65 to equip us for what inevitable, if we are spared, lies ahead."
DON'T JUST FRET ABOUT THE DOWNSIDE OF FINDING A JOB AS AN OLDER PERSON, TAKE ADVANTAGE OF THOSE WHO CAN HELP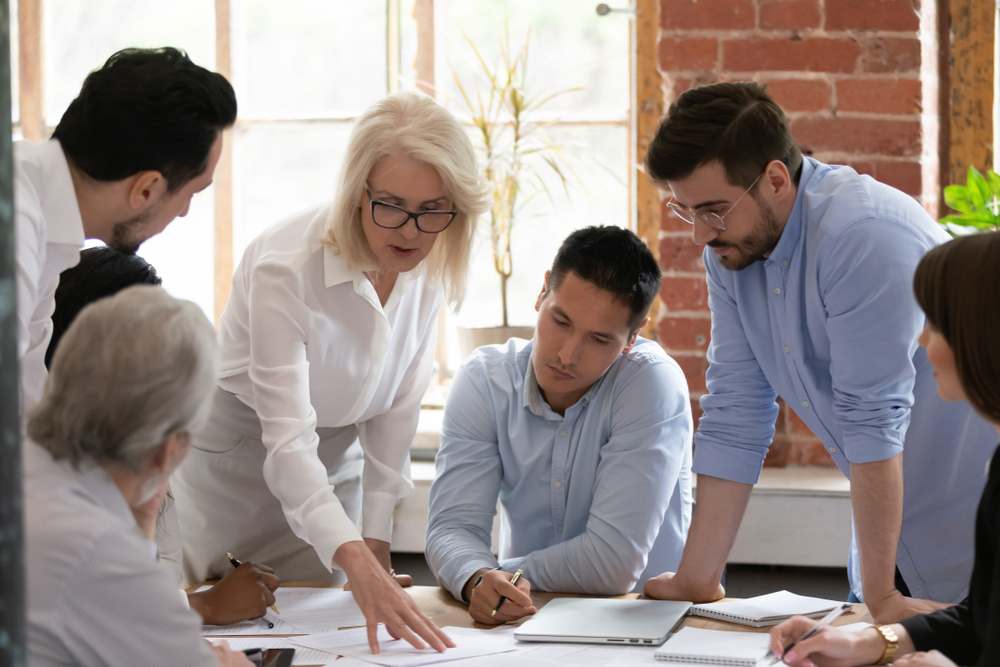 We've spoken a fait bit about age discrimination, but how about the opportunities for older workers?
Yes there are some agencies out there to help you find and stay in work - one even boasts a list of 'age-friendly' employers.
Don't just sit there, click on one - you may be surprised what you find as employee or employer.
They call themselves Australia's only national job board connecting older job seekers with age-friendly employers.

"All job listings are from age-friendly employers looking for older workers. We have over 55,000 registered mature age jobseekers ready to give businesses an edge by having an experienced and diverse workforce."

For those with a disability aged over 50 who are looking for meaningful work there's Wise Employment.

"We offer free employment support for mature workers aged 50+ who have a disability, via the Australian Government's Restart Program, Here at WISE, we take a focused, consultative approach to meet with you, and find the best job for your needs."

The starting age is 45 for Seniors Seeking.

"If you are a business looking for senior workers over 45, then this is the site to list your jobs. The jobseekers are ready to give your business the edge by having an experienced and diverse workforce. The employers value your experience, reliability and strong work ethics. They understand that these are just some of the skills that older workers bring to their businesses and organisations."

It's very topical and Care Careers specialises in work for mature workers in the disability, community and aged care sector.

"If you have seen a lot of life and you have the right attributes, you might find that what you have to offer is both of real value and in demand."

Finally - although it only applies to employers - it's worth knowing a bit about the Restart program designed to encourage the hiring of more older workers (although there's a long way to go).

"Restart is a financial incentive of up to $10,000 (GST inclusive) to encourage businesses to hire and retain mature age employees who are 50 years of age and over."
THEY BRANDED IT THE WORST BUT IF THIS IS ONE OF SCOMO'S HALF PRICE FLIGHTS I'LL TAKE IT!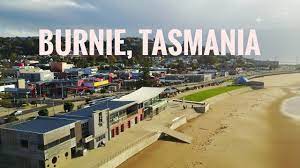 The government has chosen to bankroll 15 tourism-based airports with more than $1 billion by subsidising half-price tickets.
Everyone's moaning they were not on the list but there's also clamour about one unlikely but deserving destination - Burnie.
Poor old Burnie on the north east coast of Tassie. It's got a bad reputation and very fewer tourists you might think. Unemployment, recession, bad weather, even columnist Andrew Bolt's had a shot at it.
But while other destinations get swamped and the prices go up when the tap of cut price flights arrives, Burnie may hold its own. Even the airport's had a facelift as you can see here.
I have some in-laws in the area and other the years have visited the scenic delights around this unprepossessing port. The Stanley Nut for example or even The Overland Track for the adventurous.
So don't tell everyone as they click away madly to try and score a bargain trip to some over-hyped honeypot. Be discrete. Go Burnie even in the winter. I may see you there.


Any information is general advice, it does not take into account your individual circumstances, objectives, financial situation or needs.