5 Things That Got my Goat (or Tickled My Fancy) This Week
SEE OTHERS AGE YEARS IN MINUTES AND GET AN IDEA OF WHAT'S IN STORE FOR YOU AND YOUR FAMILY
While most reality TV is anything but, occasionally, something remarkable happens. How about a concept of a high-speed coming to grips with ageing in the family?
In the US show, we follow four millennials and their parents with the help of high-tech 'ageing empathy suits' and special make up as they find out what it's like to grow old.
The show called Fast Forward is on PBS, the US version of our ABC, and brings together parents and children to experience how their bodies, minds and lives might change in 30 years.
It's goes to air this week in the states and just look at the preview here to see what's on offer, especially the special ageing suit to give the young the experience of sluggish limbs and less than perfect vision.
The MIT AgeLab's AGNES ageing suit, designed to help younger users walk in the shoes of an older person | Credit: "Fast-Forward"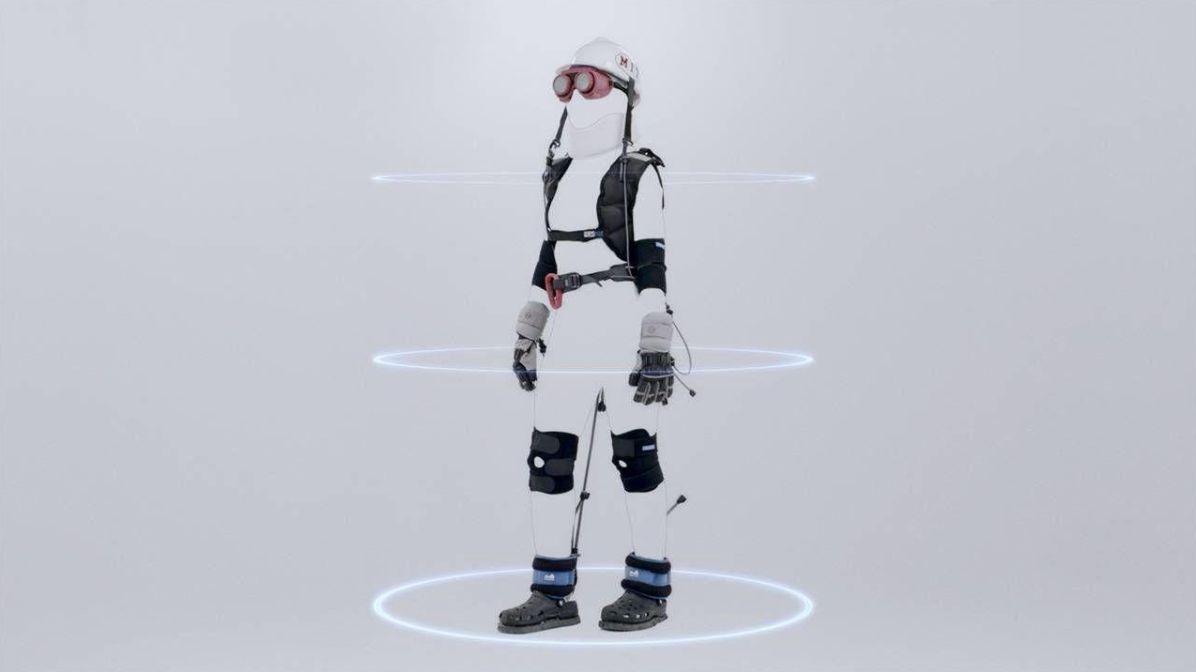 The AGNES suit, which stands for Age Gain Now Empathy System, is a product of the reputable Massachusetts Institute of Technology.
The producer and director of the show Michael Eric Hurtig says he and participants learned not to fear ageing so much. "That this doesn't have to be a dark and terrifying thing. Ageing can mean a lot of different things for a lot of different people.
"One of the film's messages is that ageing can equal happier. It's a long period of life that people view in a negative light. That's why we tried to have fun and expose the bright sides of ageing."
Hopefully, 'Fast Forward' will be screened here, or a local production company might buy the format to make a local version. We'll keep you posted. Read more about the show here.
In the meantime, would you like to be made up and wear a special suit to know what it would feel like to be 30 years older?
COMMENT OF THE WEEK: WE LIVE IN THE BEST OF TIMES, SO WHY ARE PEOPLE SO DOWN ON IT?
Do we live in the best time ever, or are the doomsayers correct in fearing we are headed to hell in a handbasket?
A member from Victoria raises the question: "why in the western world are we descending into a culture of perpetual grievance and victimhood?
There's an international and intergenerational debate about this question, and it would be interesting to hear your views.
Our member from Victoria, who chose to remain anonymous, maybe an undaunted optimist but believes it for good reason.
"I am 59 Chris and was thinking about this the other day - we now live in the greatest period of humanity EVER - there has never been a better time to be a human with access to the greatest medical and welfare support EVER, and more freedom to choose your lifestyle, with access to employment, education, information, movement (pre covid) and any other measure you choose to pick.

"Yet why in the western world are we descending into a culture of perpetual grievance and victimhood - and an alleged epidemic of mental health issues and generations with such low levels of personal resilience? I feel we are losing the capacity to put things in perspective, and maybe if we taught history better, we might learn more - if we are to get older and remain happy we need to be better at this?"
You can, of course, get into trouble sharing such thoughts, especially as a middle-aged (white- who knows or cares?) man. What about white privilege, what about the patriarchy or even what about climate change, they may cry?
But from a global perspective, as opposed to the individual's experience, our member is quite right. Best-selling books like Factfullness argue powerfully while the world has its faults, it is much better than we think. Likewise, Steven Pinker's 2018 book Enlightenment Now makes a similar case read more here.
My observation would merely be while there is a temptation to look back on former days with rose-coloured spectacles, we now have more choice, more wealth and better education than ever.
Again the 'we' is a collective term that statistics can measure. Individuals, or maybe those driven by identity politics, might beg to differ some of them forcefully.
What do you think, are older people more optimistic about the world than younger ones, and if so, why?
READY, WILLING & ABLE - BUT WHERE'S MY VACCINATION?
The vaccine eligibility line moves forward this week with almost three million over-70s able to get the jab amongst other high-risk groups.
But while most of us are waiting, with hope and patience, what's your experience of the process so far? My family in the UK have almost all had it and wonder why we haven't?
It's a massive undertaking. Phase 1(B) has begun for six million Australians, mostly those over 70, healthcare workers, those at risk etc.
It's expected to take three months if all goes to plan with vaccine supply, floods and other surprises.
Then Phase 2 (A) begins for those aged 50-69, indigenous people not yet covered and higher-risk workers. Phase 2 (B) means just about everyone else.
A good first move is to check out the government's eligibility checker here.
The first people in Australia to receive a #COVID19 vaccination in phase 1a have now received their second dose, which completes the recommended schedule to protect against severe illness from COVID-19.
More info, visit https://t.co/AnOBEkLvRW#Coronavirus #COVID19vaccine

— Australian Government Department of Health (@healthgovau) March 16, 2021
I filled in a few details, and it told me: "The rollout is expected to reach Phase 2a from May 2021."
There's no end of experts and authorities telling keeping us informed, but what do you feel so far? Confident or concerned?
Do you feel you are being kept in touch as to where and when your vaccination will be delivered?


Any information is general advice, it does not take into account your individual circumstances, objectives, financial situation or needs.