3 Things That Got my Goat (or Tickled My Fancy) This Week
COMMENT OF THE WEEK
In response to our recent piece about NSW offering free career advice for all its citizens, a member from Queensland asked:
"Where do you suggest we go for careers advice for older workers? It's a minefield of choice out there…."
The NSW program is online only and just getting started. As mentioned last week, there's the Australian Careers Service and a link here to their four ways to find career advice. There's also government help, as listed below.
One place to start is this federal government site aimed at helping those over 45 into work with its Mature Age Hub, which has various links, tools and information.
Amongst them is the Job Outlook government site, which includes:
Skills Match - helps you identify how the skills you have from past jobs are transferable to new jobs
Career Quiz - enables you to think about your work preferences and get career ideas
Explore Careers - learn about the future outlook, pay, main tasks, and physical and other careers' demands.
There's also the Skills and Training Incentive, an initiative that helps you build skills and plan the next stage of your job or career, helping both individuals and businesses better prepare and adapt to changes in the economy.
And there's Career Transition Assistance (CTA) for people aged 45 years and over and designed to help build confidence and skills to become more competitive in the local labour market. CTA gives an understanding of available job opportunities in the local area and supports tailored applications based on skills and experience.
HAVE A HAPPY EASTER - OUR BEST, LONGEST AND MOST MOVEABLE OF FEASTS
It might be the holiest day in the Christian calendar, but Easter, whatever your faith or following, can also be the most welcome of holidays.
The longest of long weekends in which, unlike Australia Day or ANZAC Day, the Friday to Tuesday break is sacrosanct, so why change the date as some have suggested?
As you know, Easter is a moveable feast that can occur anytime between March 22 and April 25. It's been fixed since 1582 as the Sunday following the first Full Moon on or after the autumnal equinox, which falls either on March 20 or 21.
There's been rummaging around with the days off associated with our big national days, which have meant fewer long weekends although no less public holidays.
There's been some talk of late we fix the date to make it easier for school holidays to align and make our world more standardised and, well, boring.
One of the many things I love about Easter is it falls due to an old papal tradition driven by the wonders of when the Moon becomes full relative to Earth's orbit around the sun.
And while boffins can predict the dates of Easter many thousands of years into the future, if we are still around, of course, I still have to check the date every year as it moves.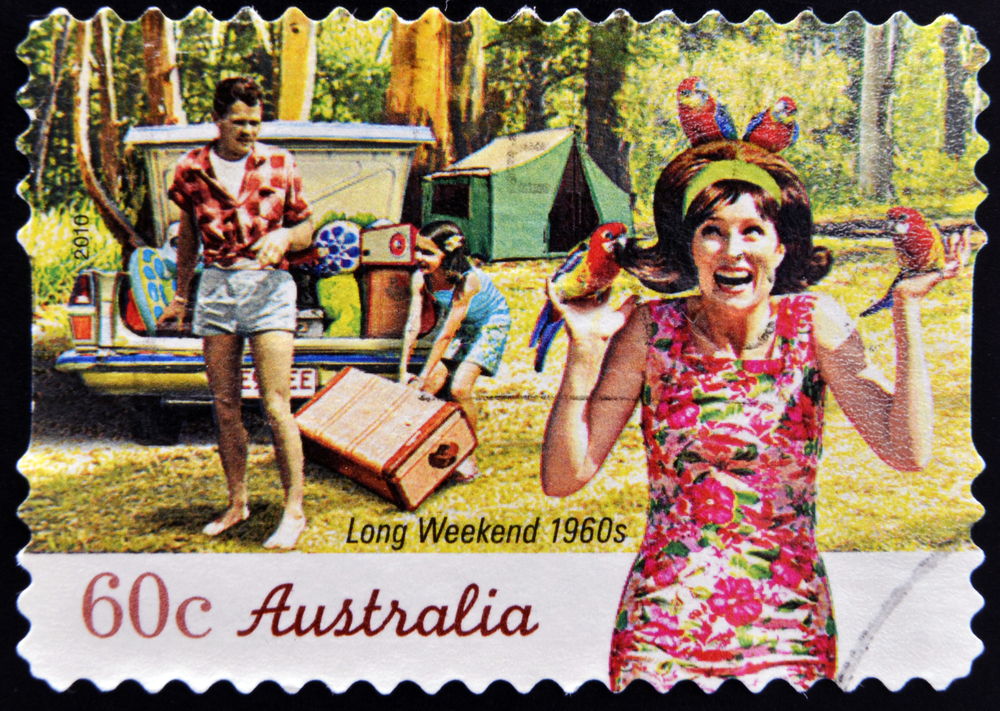 In Australia, it's the busiest weekend for camping. A large group of Czech migrants I know of head every year to the Snowy Mountains, but this year it's booked out. Countless families of all backgrounds have their own rituals.
More than a few people will go to church to mark, thankfully now in NSW with permission to sing as COVID restrictions relax, the resurrection.
I'm rushing to get all my work done so I can have a proper Easter break. So whatever your faith or following, have a great long weekend.
Are you as grateful for Easter as I am? Do you disagree about the date not being fixed?
BUILDING THE DREAM HOME TO AVOID RESIDENTIAL CARE & GROW OLD HAPPILY
We might have to adjust the term "dream home", often associated with idealistic youngsters' first residential buys, to accommodate some older owners.
It appears terrible publicity about 'old folks homes' means more seniors are renovating to stay put.
They have a lot of equity. The value of their homes has gone up. Their independence and hope for good health show no sign of flagging. They want to age actively and preferably at home.
This month the Australian Financial Review carried this story about a SA couple in their 90s who've just finished a purpose-built three-bedroom home for their later years.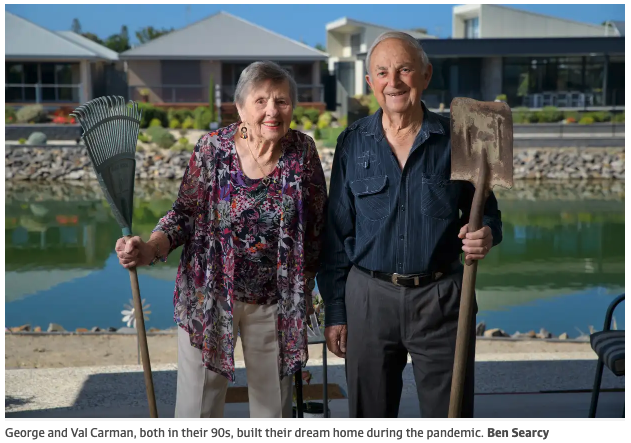 The traditional model saw older Australians downsize from their now-empty family homes to move into flats or other options catering to their needs.
But more now seek to customise existing properties or build new ones that, through clever design, reduce the risks and increase older residents' opportunities.
Non-slip floors, grab rails, age-friendly stairs, and the ability to avoid hot and cold extremes are all part of the mix. But government policy isn't always aligned with such ambitions.
This story in The Conversation from 2018 gives some idea of what's got to change to allow more people to age at home. In the meantime, wealthier older Australians are taking control for themselves.
A study by the Global Centre for Modern Ageing found 80% of the demographic wanted to stay in their current home for as long as possible.
Given the wealth of the over-55s, who are a quarter of the population but own more than half of all private wealth, there's scope for plenty of similar projects.
I'm prepared to stay put. The stairs and steps could prove a challenge due to age or injury, but various options can help out.
How about you? Do you have the money to convert your home to see you to the end of your days?
Any information is general advice, it does not take into account your individual circumstances, objectives, financial situation or needs.