Our first 'A-Team' Profile: Meet Patricia Frederick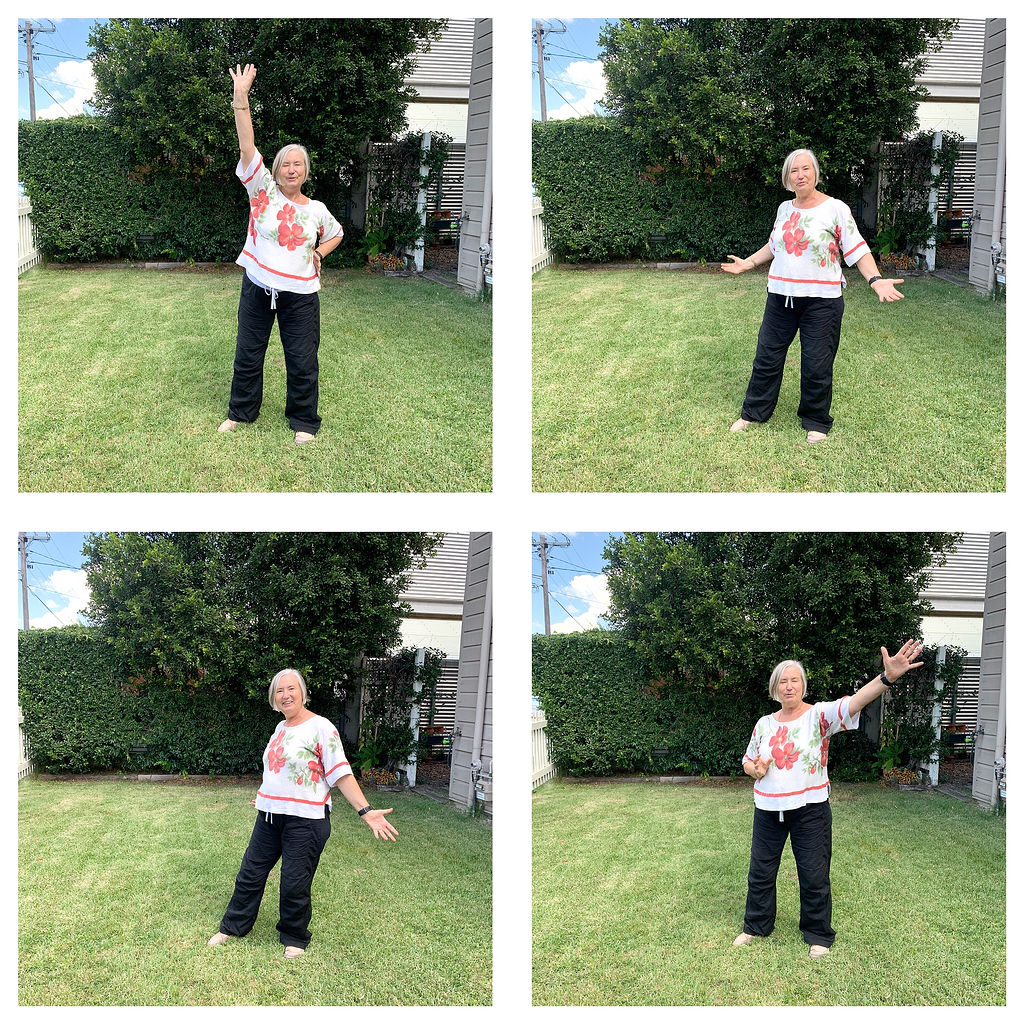 Welcome to our new series on Modern Ageing, called 'The A-Team'.
And please meet our first member profile, Patricia Frederick - a woman aged now in her sixties who, perhaps like you, wants to take up and not give up during later life.
Patricia, 61, from Brisbane, is determined her world will get larger and not smaller as she moves to the next phase.
She's worked in defence and telecommunications.
"When I was in my early 40's I choose to step away from my corporate role and retrain to become a chef. I have been a chef for 20 years. About six years ago, I went back to study to become a certified health coach. I love my work and helping others connect to create a more vibrant life for themselves.
Staying active and encouraging others to start being so is her core business.
"Once you get started and make that first initial step in anything and keep trying, you notice how much better you feel, things get easier, and the rest takes care of itself," she tells me. "For example, I wanted to start riding a bike again, and the only way was if I could get an electric bike to get me up hills. It did, and that has encouraged me to go out riding, and if I need help, I always have the battery."
Originally from Washington DC, Patricia's been in Australia for 25 years and Brisbane for the past four.
"My 50s were hard for me, I was working silly hours and not looking after myself. I also wasn't having too much fun. I turned my attention to helping myself focus on me. I enrolled in Health Coaching School with the goal of helping myself. I then realized I wanted to help others.

"As I approached my 60th Birthday a year or so ago, I felt a need to relaunch my fitness and shed extra kilos I had been dragging around. My training made it easier for me to start looking after myself, eating well, getting lots of low-stress exercise."

"Part of it is seeing the possibilities of what your life can be like and not resign yourself in the conventional way. I want to age in an active way and participate and not watch life go past."
She's inspired to be different after seeing her parents need hip replacements yet were still not active.
"Both of my parents had hip replacements, and both chose to live sedentary lives post-surgery. This made me very sad and a little angry to see vibrant adults just sit around and wait.

"I'm really inspired by seeing people live functional lives into their 80s and 90s still dancing and practising yoga and bike riding. Also being mentally sharp, active in their grand-childrens' lives and living way beyond their years."
Having control and maintaining agency so far as the unpredictability of life allows is where Patricia and many of her generation strive.
"I want to be participating in my life and other peoples' lives as long as I humanely can and so long as I have control of that, I'll be a happy person."
Thanks Patricia for flying the flag as our first member profile, and as they say keep on keeping on.
(Her health coaching business is aimed at women www.warmlynourished.com)
If you or someone you know might make an encouraging profile for us, please let us know at contact@fiftyupclub.com
Any information is general advice, it does not take into account your individual circumstances, objectives, financial situation or needs.