Our 'A-Team' Series: Meet Di Robinson
Welcome to our new series on Modern Ageing, called 'The A-Team'.
Di Robinson, age 62, lives in Bondi and has performed a range of roles in her still-going, hard working life as a director in tertiary education and the government sector. She's worked in Indonesia and the UK and is now involved in the health sector.
What story do you want to share about 'growing up' beyond 50 in this era of change?
"Still many adventures to be had and places to see. Now more free to roam without ties of school holidays, sport and other child related activities – everyone has more 'free time' where they are looking for new things and experiences, new ways of living and being."
What interests and motivates you to make life larger rather than smaller?
"I've always had a diverse range of interests and a sense of adventure– sport to music and so as you get older there seems more personal and available time (again) to pursue these activities… maybe with more knowledge and experience and less inhibition.

"Being fit has always been important to me and I have always gathered friends together wherever I have been….so doing things like tennis, cycling, paddling etc keeps you moving … these are also activities to do with friends so it is a great way to catch up and meet and have an outing with old and new friends.

"I have travelled a lot for work and recreation - so physical and other interests and activities are also way to travel. Combining sport and interests with travel has meant that I have met new people in all sorts of places and explored new cities and places with a different focus."
Why did you arrange your latest adventure a cycle in the Victorian high country?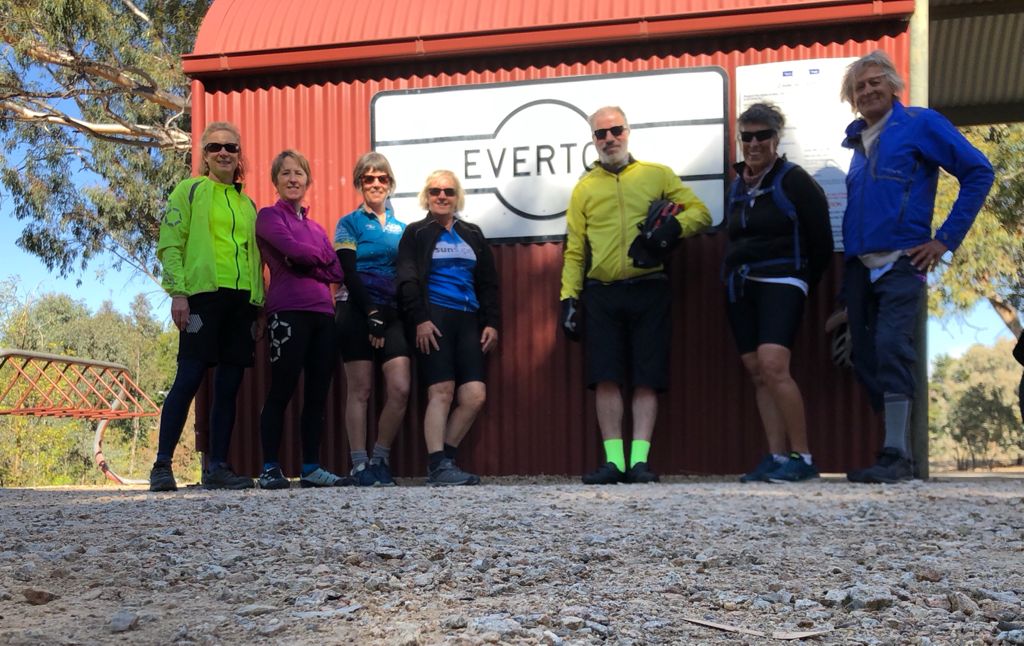 "The cycling trip was a different and beautiful way to experience the area. Clearly this idea was attractive to many was it started with four of us and as word got around more friends from different places in my life wanted to come along. We ended up with 11 riders and a few extras who joined for dinners. It was a wonder and leisurely way to see the countryside chat and be together – as well as ride 160km. There was a lot of focus on coffee, lunches and dinners including a two-hat restaurant in Beechworth and a groovy brewery in Bright – the Vietnamese lunch in Myrtleford was excellent too."
What motivates and/or inspires you?
"Meeting up with friends to have adventures … travelling around Indonesia (now NSW with COVID restrictions) playing and listening to music, poetry , our street film club although these are things that I enjoy not sure if that is the same thing?" (editor's note: Yes!)
Thanks Di! And a disclosure: she is a neighbour of mine but no less a suitable profile for this emerging series.
If you or someone you know might make an encouraging profile for us, please let us know at contact@fiftyupclub.com
Any information is general advice, it does not take into account your individual circumstances, objectives, financial situation or needs.