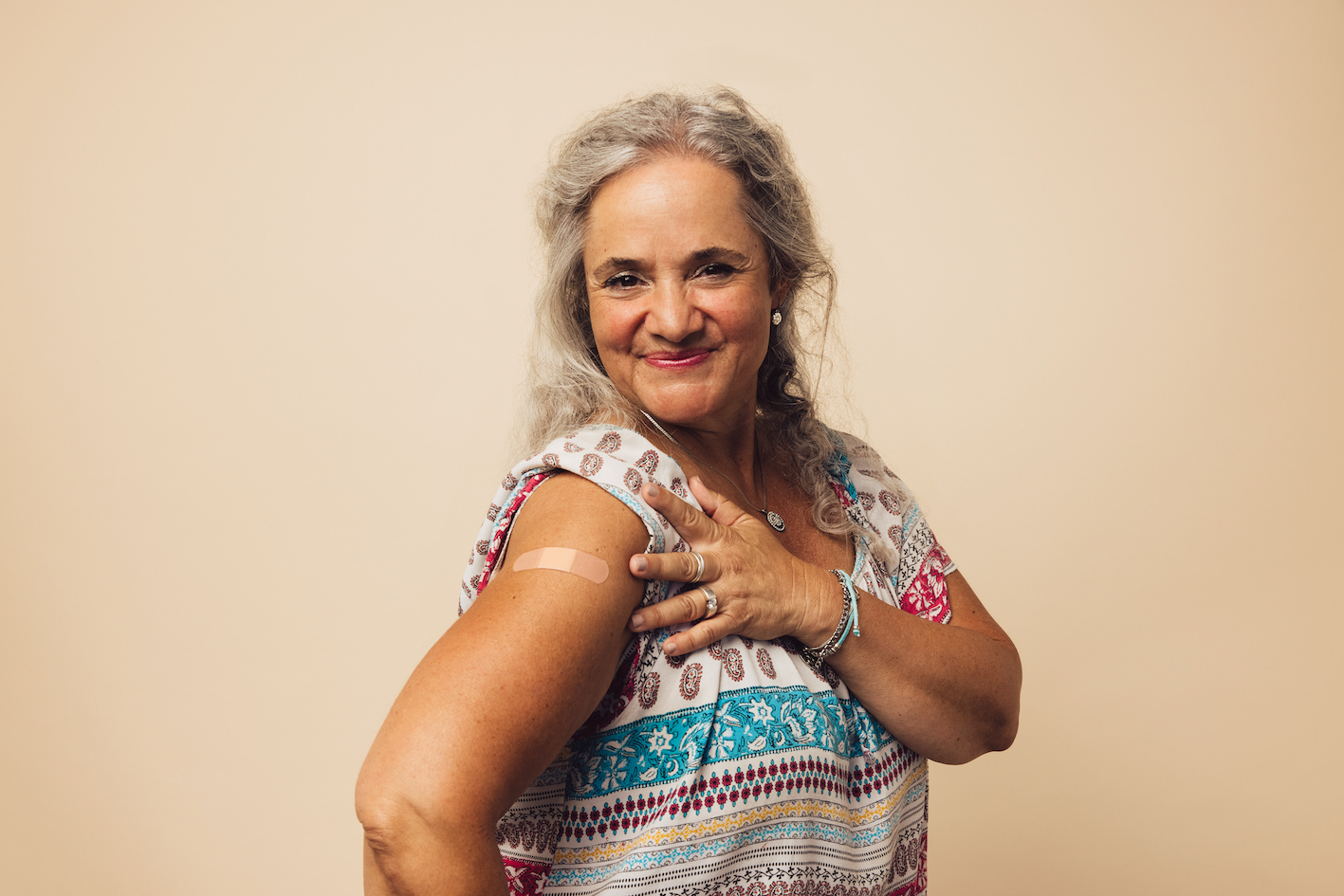 Is Vaccine Hesitancy A Luxury For Those Outside Victoria?
There's an old wartime saying that 'there are no atheists in the foxholes', meaning those in the firing line have reason to believe in God.
Do we now see a similar phenomenon with the COVID lockdown in Victoria, causing even those with pronounced 'vaccine hesitancy' to line up for the jab?
A few weeks ago, when polls showed a significant proportion of over 50s, and especially women, would avoid or delay any vaccine, I spoke to a pharmaceutical contact.
They had no concerns.
"As soon as the virus starts to spread, there's only a hardcore who will refuse to be vaccinated. Look at India."
Indeed since the Victorian lockdown, queues not just in that state but around the country have lengthened dramatically. But for some, the 'hesitancy' remains.
We are meant to be a nation of punters. If that's so and you are over a certain age, you'd be a 'mug punter' not to have the vaccination.
Prof Brendan Murphy, the avuncular Secretary of the Department of Health, put the odds simply enough in this recent press conference.
"The risk of dying from COVID is very, very high when you're over 70 and continues to increase. So I say again, the risk of dying from COVID is 10,000 times more likely than the risk of getting that rare clotting condition."
He went on to say in most cases, it's a mild and treatable condition.
Reports from the UK suggest they don't share our concerns about blood clots, (rebutted by health experts) or about having a choice of vaccine (because of the mistaken belief Pfizer is somehow 'better').
Vaccine reluctance there is put at 6% compared to 25% here.
Perhaps it's because they have been 'blooded' by the awful effects of the waves of the virus which swept that country and have so far been mainly kept at bay here because of closed borders.
But as we've learned, they are no guarantee. The Australian Medical Association says Australia could be a "sitting duck" if coronavirus gets in and not enough people, either through choice or a slow rollout, have not been vaccinated.
Ironically in Australia, it appears some under 50s actually want access to AstraZeneca because they think it's 'safer': see story here.
Without getting into all the arguments about vaccine safety or choice, have the events in Victoria changed your mind about having the jab?

Any information contained in this communication is general advice, it does not take into account your individual circumstances, objectives, financial situation or needs.
Originally posted on .