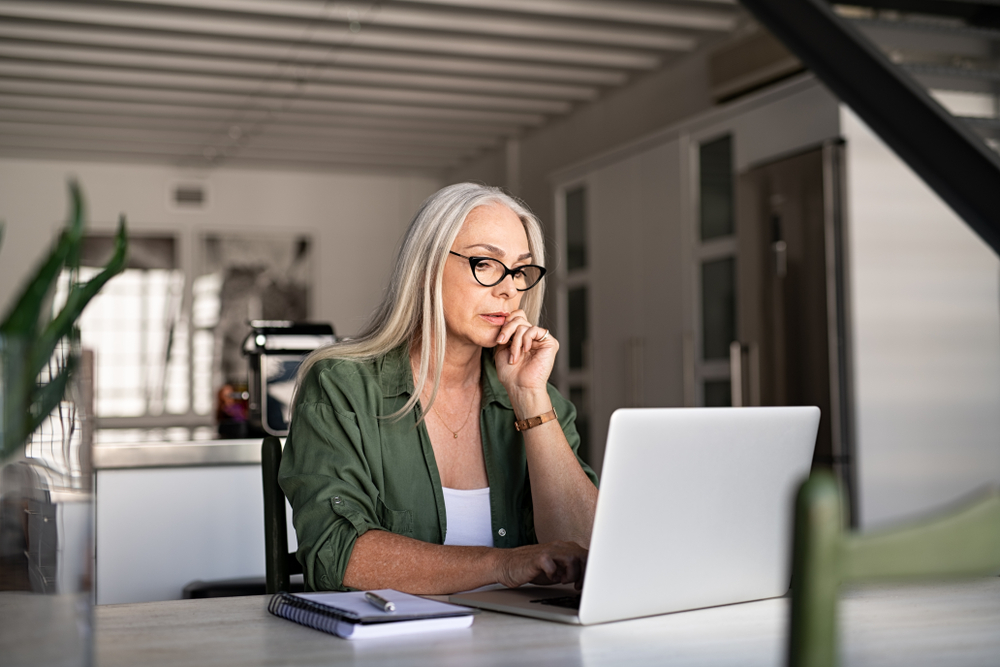 Why the work from home revolution might benefit older workers
The work from home revolution may actually benefit many older workers who, it's claimed, are more resilient to change due to their age and experience.

Most of the data comes from the USA, but the trends are clear. While many workers and businesses seem to like workplace reorientation, mature employees do stand to gain more.

Five reasons why working from home (WFH) benefits older workers:
Long before the pandemic and WFH entered the daily lexicon, older workers wanted added flexibility to help them work longer and healthier. Less commuting with what's called the 'windfall of commute-avoidance time' allows more space for exercise and to make positive changes to life, such as a better work-life balance.

The world will need more older workers, and WFH will encourage many to stay at work. US author Chris Farrell of Finding Meaning, Money, and Happiness in the Second Half of Life said: "The popular image is that older workers aren't suited for telework. But the data suggests they are good candidates since they have a well-developed work ethic. And there is no evidence that today's 50-plus worker isn't technologically adept. Case in point: just about everyone is using Zoom now."

Traditional retirement is largely a thing of the past, and part-time remote work can help older workers transition from full to part-time jobs. Our work ethic, loyalty and knowledge are still valuable and can be employed as we choose reduced hours and income.

Older workers seem to like WFH more. A US report said that only half of younger employees felt productive while working from home, compared to 80% of older workers. The young also struggled with isolation and stress far more than their more mature peers. The author of another study, Dan Schawbel, said "Our study found that older age groups are less worried about their mental health at work compared to their younger counterparts."

The great unsaid of workplace age discrimination may reduce. There's no study I'm aware of, only the application of common sense. If workers are less physically around each other, then the unfair and illegal application of workplace age discrimination may diminish. It's not that Zoom doesn't show wrinkles, but it may reduce the distraction of other age-related giveaways such as dress, desk etc
One primary reason WFH may disadvantage younger workers is that the example and mentorship of their older peers could be less apparent. I'm not talking about the corporatized concept of structured mentoring so much as the everyday example of seeing more experienced people at work and asking them questions.

Since time immemorial, this has been the way many have learned the real secrets of their trade/craft/profession. In Yorkshire newspapers, we called it "Sitting next to Fred" or perhaps now Freda.
WFH might remind the workforce gurus that diversity also includes age.
Any information contained in this communication is general advice, it does not take into account your individual circumstances, objectives, financial situation or needs.
Originally posted on .