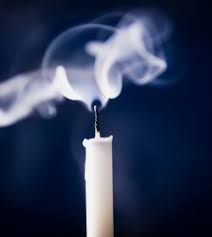 Death is for keeps
The wicked energy of the COVID-19 virus has exploited many fault lines in society, not least our widespread denial about Death and dying.

It's exhibited in many ways, not least when politicians abuse the word tragedy, and even journalists regularly crank out tired euphemisms such as passed away.

So when I read a surgeon's newspaper opinion piece entitled 'Let's accept death as a part of life and carry on', I had to write a letter supporting him to the editor.

Dr Rodney Allan is a neurosurgeon. His message is simple if to some of us uncomfortable. "We need to start talking about accepting death as an outcome of disease."

You can read his whole piece in the Sydney Morning Herald here. My letter in reply had less space but suggested our fearful attitude towards all deaths reflects our difficulties around dealing with the pandemic.

Forgive me if I quote myself: "Death is always sad but not always tragic. Yet we hear the abundant abuse of that powerful term by government and the media alike coupled with weary euphemisms such as 'passed' or 'slipped' away instead of simply died."

It's a call for plain speaking about essential and complex matters, and it's never easy. The COVID-19 death of a 90-year-old in a nursing home by itself may not be widely defined as a tragedy, however awful it may feel for family and friends.

However, might the term be used if a sprightly person of the same age was run over and killed by a drunk driver?

The pandemic generally given its scale, if not always the death of an individual, would certainly qualify under the usually held meaning of tragedy: an event causing great suffering, destruction, and distress, such as a serious accident, crime, or natural catastrophe.

But where do you draw the line? Perhaps by being a lot more considered about the use of the term in the first place.

And while at it would professionals such as the media and medics, please refrain from resurrecting long-buried terms such as passed away and even as heard on ABC Radio slipped away!

I understand the soothing use of these euphemisms amongst distressed families or undertakers who still like to refer to their customers as 'the loved one...'

Many years ago, as a cadet journalist in hard-nosed Yorkshire, the editor drilled into me in his sharp dialect. "In this newspaper, you are either killed, murdered or die. Nothing else is acceptable."

The local coppers, of course, insisted on everyone being 'deceased', but we had to careful construe the manner of their passing to determine what term to use from our stylebook.

Maybe I'm professionally insensitive after reporting on much sudden and violent death, but I'm not sure being overly squeamish about dying is such a good idea either.

Where do you sit? Do we need to be more open and honest in talking about Death, or do the sensitivities call for respect and discretion?

Disclosure
I sit on the board of the NSW regulator of cemeteries and crematoria so often talk about the business of burial, bodies and interment.

Any information contained in this communication is general advice, it does not take into account your individual circumstances, objectives, financial situation or needs.