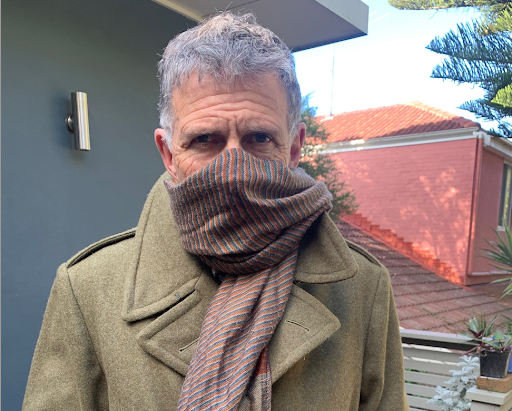 My top energy and cost-saving hacks for this winter
I tend to avoid listicles, i.e. lists posing as stories, but given the icicles metaphorically are at least freezing much of the land, here are some of my energy and cost-saving hacks.

Now for those uncertain about what a hack might be, the dictionary definition puts it perfectly: "Life hacks," as they are known, are all about eliminating life's manifold frustrations in simple and deliciously clever ways.

You may have your own hacks to help you through these chilly and costly times, and the more idiosyncratic and unlikely, the better.

My "Kill Bills" colleague Joel Gibson will tell you all about how to find a better deal on petrol and electricity and save costs with energy efficiency.

While this is practical and often essential, I'd venture it's not always fun and not always subject to everyday decisions. Whereas to me, at least, my hacks are.

Judge for yourself, and do add your own ideas.

1. Heating from the inside.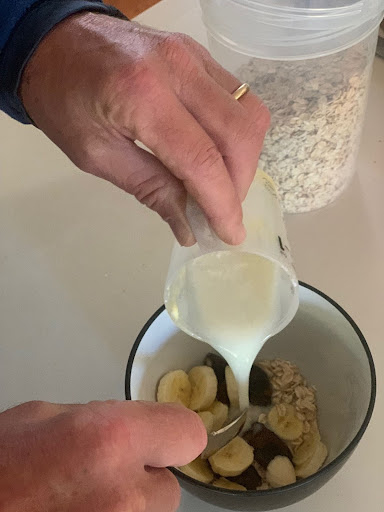 We are as warm as what we eat, so there's nothing like hot tucker which sticks to your ribs. It's coldest at breakfast, so I have oats, steel-cut preferably, cooked in milk with dates and banana. For lunch, I make a thick soup in the pressure cooker with chicken, leftover vegetables and lentils — very warming and, again, very affordable. Dead cheap, filling and will warm the cockles of your heart.
2. Warming on the outside
I'm not ashamed to wear warm clothes, including thermals, even if others may consider my duds a fashion faux pas. I have thick woollen suits for the cooler months and a policy of wearing several layers. My small secret weapon is a scarf which is not only a colourful accessory of which men have few but also a thermal trap to stop body heat from rising too far. Thick socks help at the other end. My large secret weapon is a 1960s Australian armed forces greatcoat (see pic) that defies the most bitter winds.
3. Snug at night
I used to rely on hot water bottles, but an ALDI electric blanket has made going to bed a simple person's luxury, and it stays as warm as you like.
4. Acclimatisation
This is the hard one. Can you condition yourself to be less scared of and even more tolerant of the cold? Australians seem to have a fear and even awe of the cold, and our homes are infamously poorly insulated. While it's not right to say more of us die of the cold than the Scandinavians, see ABC fact check from 2017 here, there is a definite risk of being too chilly.

However, many of us might, bit by bit, embrace the winter more willingly and react less dramatically when Antarctic winds come a 'knocking.

What are your 'hacks' for the cold, or is it worth spending any money to stay warm?
Any information contained in this communication is general advice, it does not take into account your individual circumstances, objectives, financial situation or needs.
Originally posted on .