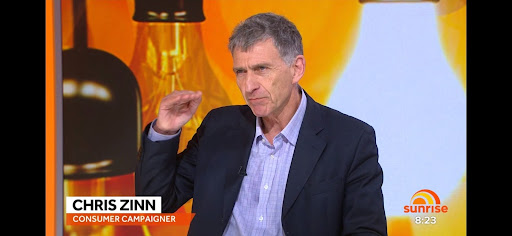 This money-saving rule of thumb for power bills has now changed
The electricity market has many rules, but one handy rule of thumb to save money has changed, and it pays to take notice from July 1.
It's the time of year when power prices are re-set, and as you know, due to steep rises in the wholesale cost, they are substantial.
In the past, you may have heard us consumer people advising to switch from pricey standing offers to usually discounted market offers.
Thanks to the 'perfect storm' everyone keeps speaking about, that's no longer quite right as many market offers can now be MORE than the standing offers.
Stick with me below to read more and realise there are some straightforward ways to have more control over your power bills this winter.
First, consider the benchmark price, which arrived in 2019, to help you compare electricity offers. It's also called the default market offer, the standing offer, or the reference price.
For simplicity, we shall call it the government price, which applies to the eastern states, including SA, although in Tas the system is slightly different.
From July 1, the Australian Energy Regulator put up this price by more than 18% in NSW and various smaller amounts in other states.
The retailers then pass on the increases. What's changed is their market offers, which were once mostly discounted, are sometimes now ABOVE the reference price.
Retailers have to contact you to pass on any bad news, but not all of us look closely at such communications. But it's OK. You can do something.
Check out any emails, letters etc., your retailer might have sent you recently to see how much the market price is above the reference price. (In WA and the NT, there's a different system).

You can do better if it seems excessive or even a tad above or close to the reference price. Contact your retailer and ask for a better market offer or at the very least the standing offer/reference price/default market offer

If they can't help and some of the smaller players have closed down/withdrawn from the market etc., there is a designated retailer for all areas who sell as the reference price

Do something! You may not have to switch, but at least contact your retailer instead of grizzling all year about the bills ( You may do that anyway, but hopefully, it won't hurt as much!) Take a look at these offers for FiftyUp Club members with Origin, which are below the government reference price. You can choose from a boosted solar feed-in for solar households or a bottom-dollar plan for those without.*

If you want to see more options, get more information from the government's comparison site www.energymadeeasy.com.au. In less than a minute, I found that my retailer had a better offer on there, and it helps to support breast cancer charities. Commercial comparison sites can offer consultants to speak with, but they might not have all retailers. Also, check that they abide by a code of conduct.
Of course, keep reducing energy use where possible with insulation, common sense and keeping profligate teenagers in check with long showers/baths etc.
Energy bills are a subject we shall come back to but not paying a zac more than you need to for every volt (actually kWh) is a good start.
What advice do you have?


Residential customers only. Not available for all areas or property types. Terms and conditions are available here.
Basic Plan Information Documents and Energy Fact Sheets are information sheets that contain all the key details about a plan and are available upon request, or for Origin Advantage Variable ePlus or Origin Solar Boost plans click here.
To be eligible for the Origin Advantage Variable ePlus offer, members must sign up with an email address and choose to receive correspondence and energy bills by email. You can make changes or cancel these at any time.
*Your solar PV system must be net metered and must not be larger than 10kW. You must not be receiving a feed-in tariff under any government scheme. When your energy plan ends, you'll receive Origin's standard retailer feed-in tariff as published on Origin's website. Feed-in tariff rates are GST inclusive (where applicable). For Victorian customers, the Terms and Conditions for Feed-in Tariffs – Victoria apply to both the additional feed-in tariff and standard retailer feed-in tariff. Standard retailer feed-in tariff is subject to change at any time.
You should check any exit fees that may be payable to your current retailer.
FiftyUp Club earns a commission for each customer that takes up the offer.

Originally posted on .