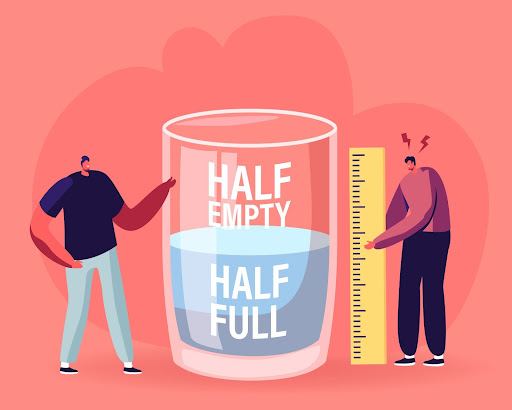 Some rare reasons to be cheerful amid the cost of living crisis
I always believe in holding onto any good news when you find it, especially given the blight of the present cost of living crisis.
The media is full of bad news, and fair enough, but there are always a few straws in the wind.
Here's a handful of my optimistic takes. Even if they seem a tad crazy, these shafts of sunlight bring some relief. They might not apply to you. If you have your own, please share!
1. Others have it much worse: We shall focus on First World problems. The UK is facing a prolonged recession. Inflation could be 13% by year's end, and they face the worst decline in living standards for sixty years. Australia is hardly out of the woods economically but compared to the 'mother country', we remain the 'lucky country.'
2. What's good for the goose is NOT always good for the gander: Interest rates climbing are bad news for some, especially younger families with big mortgages, but can be better tidings for savers, especially older people without home loans. The wealth editor at The Australian, James Kirby, says term deposits, the haven for those who have to be cautious with their investments, are, after many years, getting more attractive. He predicts those with TD's may be able to lock in rates closer to 3 per cent.
3. Some prices are falling: Yes, petrol is cheaper at the bowser now than it has been for sometime, but at the end of September it will jump that 22c per litre when the excise holiday comes to an end. Anyway, as we have learned to our cost, unpredictable events in faraway lands can hit our hip pockets hard. The greengrocers claim that broccoli, zucchini and citrus are all cheaper, and I have attached a tasty roasted recipe that includes all of them here!
4. Some FiftyUps may get a leg up. There's a growing call for pensioners and veterans to be allowed to work without sacrificing government payments. Reports say they could also help ease the labour shortages in agriculture and other sectors. At present, pensioners can earn $480 a fortnight, but every dollar over that reduces their entitlement by 50%. It's no surprise only 3% of pensioners here bother to take on extra work compared with 25% in NZ, where their income is not affected.
I don't know if any of the above makes you feel any better. If not, what does? We all need a reason to be cheerful, given the dire state of the world.
Any information contained in this communication is general advice, it does not take into account your individual circumstances, objectives, financial situation or needs.

Originally posted on .