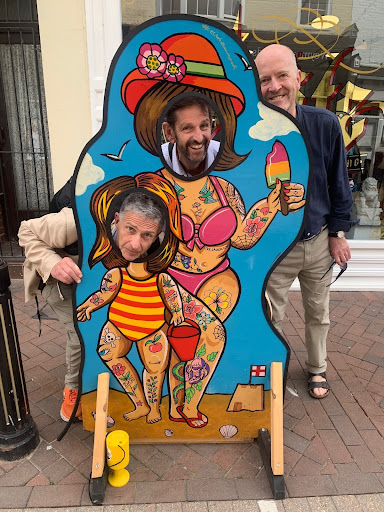 COVID? What COVID?! Australians are on the road (and rail and airlines) again
Like a fair number of Australians, judging by the queues leaving Sydney airport, I have taken to the skies to return to Europe after a four-year break.
And the good news is that all things to do with COVID seem to have been cast into the past. And pleasure is back on the agenda (that's me pictured with a couple of former school chums in Dorset).
On planes, trains, and buses, masks have been largely absent, even if sometimes required. The bug barely rates a mention in conversation.
PM Albanese is due to discuss changing Australia's isolation requirements with the states today, such as masks on public transport.
I've been to Switzerland, Ireland, Wales and England, which all had their own rules and regulations during COVID. Apart from some faded signs on shop doors, there's little evidence it ever happened.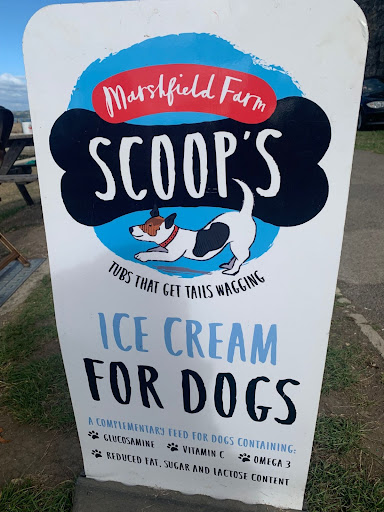 After a three-day wedding in Eire with one-time FiftyUp colleague David Liston, I woke up with a terrible cough and sore throat and feared for the worst.
Fortunately, my faith in four vaccinations and a negative RAT test suggested it was more due to singing and dancing over prolonged periods than any pandemic.
One of the great pleasures of this trip, in some ways enforced by the steep cost of a hire car, has been to use the splendid public transport options.
I'd expected to stay in Zurich for my Swiss stopover, at least that's what the online booking said. It was my mistake not checking enough through not travelling recently. My accommodation was 50km out of town!
But no problem, thanks to a pretty ferry ride south on Lake Zurich and a high-speed train back to the airport. Not to mention swimming in the warm lake and walking in the nearby hills.
In Ireland, the coach service came into its own, and a ferry across the Irish Sea to Fishguard in Wales was not without its charm either. I hope I haven't spoken too soon, as there are a few more days to go…
But the English trains (I am on one of them now while writing this) have so far been a treat. Clean, fast, uncrowded and thanks to a seniors' railcard for the over-sixties, pretty good value too.
How have your overseas travels gone? Was it great to get away, or did some of the bad news over the past two years in some way follow you?
Let us know about your recent travel experiences, especially if there was a surprise, pleasant or otherwise, to share.
Or are you still not ready to take the leap?

Originally posted on .