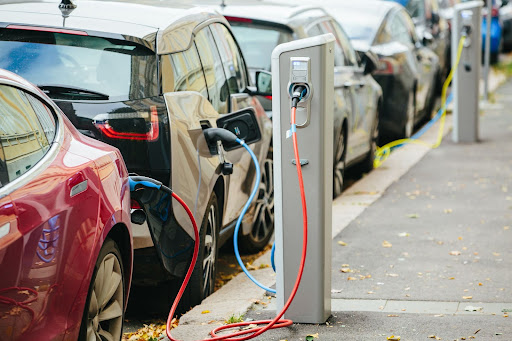 EVs are not for me. Here's why.
Are you ready for an electric car? Or, more to the point, are they ready for you?
There are plenty of arguments going on about the pros and cons, but the one which interests me is called 'range anxiety.'
It's the understandable fear that you could be stranded in whoop whoop, unable to charge your wheels.
Or, more likely, having to wait protracted periods to either charge up your vehicle's battery or wait in line just to get to a charger.
Recent research by the American Automobile Association suggests the best cure for such 'strand anxiety' is to own an EV. The experience, it seems, quells such fears.
So I'd be very interested to hear from any of you who have a hybrid, plug-in or full-on EV to see how you cope.
My wife is very keen on an EV, but we only have already-congested on-street parking, so that overnight charging would be tricky.
My 20-year-old Prado, written off for insurance purposes in a hail storm, is still going strong and, while hardly 'green', is reliable and sturdy.
What do you think about this great debate? Some 40% of us say our next car will be an EV or hybrid. Does that include you, and if not, why not?
My colleague at One Big Switch, Joel Gibson, in a recent column, argues EVs are now more affordable and available.
Perhaps, but another piece in the Sydney Morning Herald did little to quell my range of anxieties.
The Drive supplement headlined Getting Australians Ready For Electric Cars stated the ranges of every EV on sale here now. They left a bit to be desired.
The ranges started at 311kms for the Nissan Lead, seemed to average in the 400kms for many models and the BMW priced at $328,000 managed 587km.
If you can charge in your garage or driveway overnight with the best tech, which speeds up the process, the average range of about 430km might not be a big deal.
But I would be antsy heading north on the Pacific Highway at Christmas, with seemingly half of the state competing for a charging station.
They may be more numerous in the future, but even the very fastest, according to the Drive story, needs ' a few minutes' to add just 100kms.
The future is coming, but it's going to take time. I have a feeling my Prado is going to be on the road for some time yet.
Are my anxieties overblown, and are you ready to go electric?

Originally posted on .