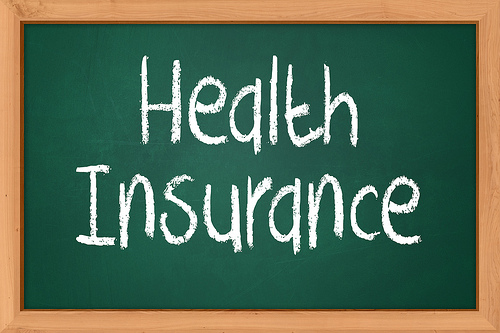 Studying Up on Health Insurance Pays off
Like many of you, I was annoyed when I received the letter from my health fund about the latest round of Private Health Insurance premium increases.
As host of the Daily Drive show on Talking Lifestyle, I've conducted many interviews in the past month with key stakeholders about why these increases continue year-after-year. But they still get your goat.
My mum's increase with Australian Unity Health was over 13%, while mine was around the national average of 4%. My fund HCF had a lower average increase at 3.65% than most other funds, so I can at least be grateful for that. I helped mum switch over too, to avoid her big increase.
My co-host Nick Bennett this week joined a Private Health Fund and he wisely took my advice and pre-paid his premium before the price rise takes effect tomorrow (April 1). Nick told me that while the 12 month spend was big, he worked out that he was saving around $300 by pre-paying.
It's currently the busiest time of the year for health insurers as customers reassess their policies ahead of the price hike on April 1.
Just over 20 per cent of health fund members say they're planning to pay their premium before April 1 to avoid the hike, according to a new survey by comparison website Finder.
Since I've been working at the Fifty Up Club, I've learnt so much about insurance. Not just Health but Home, Car and Life insurance. I understand the difference between just having insurance because you feel you should and really understanding how it works…the risks and the value.
Armed with some knowledge from the FiftyUp Club and its members, I called HCF last week. I moved my 82 year old mum over to HCF with a saving of around $40 a month but we did have to let some extras go.
I managed to bring my monthly premium down by about $30 a month by also reducing my cover but unfortunately I'm unable to afford to pre-pay for 12 months. I'm sure many of you are in this same position.
Esther Han reporting for the Sydney Morning Herald this week has the story of the Hannah family of Elermore Vale in Newcastle who are on the verge of dumping their policy.
Alisha and Patrick Hannah, who have had three daughters in that time, are struggling to live within their budget, despite downgrading to a "basic" level of hospital cover and cancelling their extras cover.
The upcoming, government-approved premium hike of 4.8 per cent makes them feel "nervous and sick".
"The cost keeps going up and we can't afford it because our budget can only stretch by so much and we're not seeing the value," says Ms Hannah, who works part-time in administration.
"We've cut spending in other areas, like on ourselves and holidays, to accommodate it, but we're questioning whether we should put the money towards paying off our mortgage."
Amid price increases, questions about value, and confusion over coverage, fewer Australians have been joining health funds.
The industry's growth rate has dropped from 3.7 per cent (209,094 new members) in 2011-12 to 1.35 per cent (86,939 new members) in 2015-16, according to the Private Health Insurance Ombudsman.
This has coincided with a rise in the number of complaints.
Ms Hannah says her biggest problem was that wages weren't keeping pace with premium rises, placing pressure on families to stretch their budgets.
The average weekly wage has grown by 1.6 per cent in the past year, according to the Australian Bureau of Statistics, while the average premium rise for the past eight years is 5.6 per cent.
Are you thinking of switching funds because of the current rise taking effect this week?
Remember if you can afford to pre-pay your health insurance for 12 months, today is your last day to lock it in.
http://www.smh.com.au/business/consumer-affairs/fewer-australians-are-taking-up-health-insurance-each-year-new-data-shows-20170324-gv5qm9.html