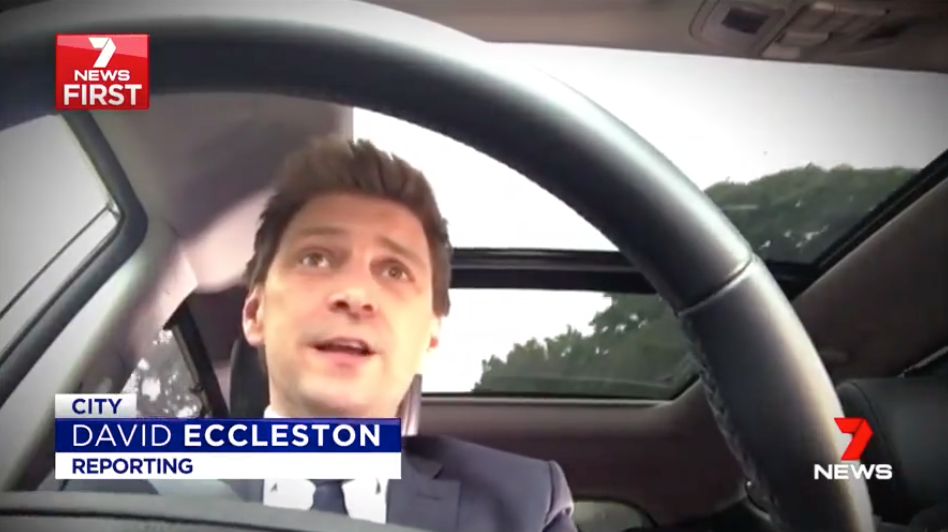 The New Way to save on Petrol costs
While travelling in the US a few years back, I picked up a copy of a foreigner's guide to Australia. I was looking forward to reading about all the great things about my country. The first line deflated my balloon. "Australians are lovely, warm people….until they get behind the wheel of a car."
What makes normally easy-going, friendly people suddenly lose it on the road? Surveys show that we are indeed becoming more aggressive behind the wheel. Is it the worsening traffic conditions, more traffic perhaps?
I spend more time on the road these days than ever before. To and from work takes between 2-3 hours a day depending on traffic. I've noticed my patience with other motorists has deteriorated along with my driving….in an effort to get home faster, the lane changing and tailgating are evident.
So it was with interest that I accepted the offer to trial a new gadget called a GOFAR. Apparently it can help with things like fuel efficiency, log booking and rego reminders. What I didn't expect was for it to slow me down, but it has.
I've started challenging myself to stay in the "blue" (my colleague Dan will explain in further detail below) and therefore reduced my aggressive acceleration and braking. It's been an epiphany! Now if someone could just invent something to help me find a free parking spot!
GOFAR Review by the FiftyUp Club's Chief Technology Officer Daniel Godinez
For the last two weeks I have had the pleasure of road-testing GOFAR, a Bluetooth enabled device that aims to make consumers efficient drivers by providing instant feedback and using "game-ification" to encourage us to improve our habits.
It's been described by some as a sort of "FitBit for cars".
The GOFAR comes with a handy mobile app that records and rates each trip and compares your driving to all other GOFAR owners.
Setting up the GOFAR was pretty straightforward. It comes with an adaptor that plugs straight into the computer of modern cars (Mine was right under my steering wheel).
There is a cable that plugs the adapter into what GOFAR calls a " GOFAR Ray". It's a sleek "UFO looking" device that sits on your dash using a velcro sticker.
I then downloaded the mobile app from the Play store (Android's version of Apple's app store) onto my smartphone. You need to make sure Bluetooth is enabled on your phone as the ray sends data to the app like this (there are no cables going into your phone). I went through the step by step setup process and soon my Holden Commodore and GOFAR were successfully connected.
It took a little while for my Commodore and GoFar to calibrate, but as soon as it did the GOFAR Ray started giving me instant feedback - staying blue when I was driving well, but turning purple and then red when I braked or accelerated too hard.
Gradually I learned to brake and accelerate in a way that did not trigger the GOFAR Ray's "bad driving" lights. As a side effect, I found that I was stressing out less in the stop-go traffic of Sydney's notorious M5 Motorway.
At the end of every trip I would jump onto the GOFAR app and check out my performance.
GoFar ranks your braking and acceleration both out of 100. When I first started I was given a score of 78% for acceleration and 73% for braking. To date, my best score has been 100% for acceleration and 90% for braking.
My car has gone from wasting 15.90L per 100KM to 12.81L per 100KM as a result of the GOFAR. This is all information I'm given by the App.
In real money, I'm saving $17 per tank of fuel as the fuel lasts longer, just because I've learned to be a more efficient driver.
I'm still trying to reach the top of the GOFAR leaderboard, but I'm sure I'll get there soon.
------------------
SAVE $30 off GOFAR (that's 23% off the $129 RRP)
Get $50 off your first service with GOFAR*
Automatic trip logging simplifies business mileage expenses, saving hours.
Use 9.8% less fuel with GOFAR's driver feedback. That's like 10c off every litre!
Monitor your car's health on your phone. Get alerts so you can solve problems before they become expensive
Car servicing made so easy. Upfront quotes, top rated mechanics and best of all - their mechanics come to you. No more struggling to and from the dealer. No more being held hostage on price.
Get reminders for servicing, rego and insurance and more. Stay covered and avoid fines
Click here to hear the interview with Ian Davidson from GoFar
Disclaimers
* GOFAR works in all petrol, diesel and petrol hybrid cars since 2007. We recommend you check the location of your OBD2 port in your car. Download the free iPhone or Android apps and following the simple installation instructions. The $50 off your first service is only available to greater Sydney residents.