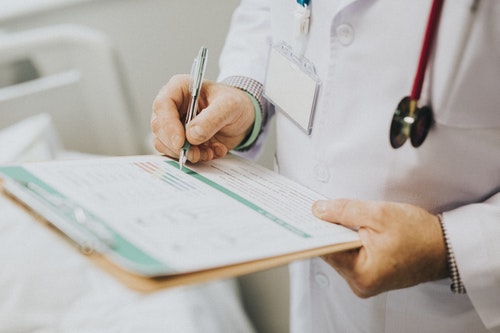 The Most important Letter You'll Receive this Month
Like hundreds of thousands of Australians will do over the coming weeks, I just received a letter from my health fund bearing bad news.
For yet another year in a row, my health premium is going up.
And while normally I would have skim-read this annual correspondence I've come to expect, this year I paid close attention.
Why?
Because not only did the letter tell me I would need to fork out an extra $54.60 annually for my particular singles policy, but it also outlined how the government's new reforms will impact my cover.
The major one - a new classification system, categorising hospital cover into Gold, Silver, Bronze or Basic cover.
But why, you may ask, is this the most important letter you receive all month?
Because you might be like me and find some things you were covered for will no longer be included in your revised policy come April 1.
The re-arrangement of all policies into those categories is going to make for mass changes to the new policies that funds sell, and also the current policies their customers are on.
Equally, you may find you're now paying for things you don't need, adding more to the price of your annual premium, which have risen across the board by about 66 percent in the past decade, according to Health Department data.
Other changes to look for - your health fund may mention the exclusion of some natural therapies such as naturopathy and kinesiology, which can no longer be claimed for.
They might let you know of some changes to excesses, allowing families or couples to increase their excess to $1500, and singles to $750 - which could cut your premium by hundreds each year.
These changes are all part of what the government is calling the biggest shakeup to the health industry in two decades, and it could get confusing, so do me a favour and read your letter closely!
And if you feel your current cover is no longer meeting your need, get a free quote today.
It's a simple start towards better value health care that suits you and your family's needs.
Any advice contained in this article is general in nature and does not take account of your particular objectives, personal circumstances or needs. If in doubt about your own situation you should seek appropriate advice.
Originally posted on .