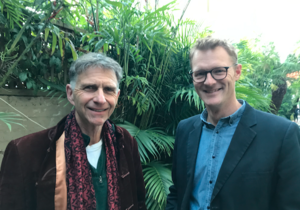 PODCAST: Explaining the July 1 Energy Changes
Big changes are coming to the energy market on July 1, but almost nobody knows anything about it.
So how does it affect us? What do we need to do to be prepared? What will a good energy deal look like post-July 1?
Christopher Zinn speaks to One Big Switch campaign director Joel Gibson, who explains all of what we know so far.
Gibson lays out the facts in a way the average consumer will understand:
On what has happened so far:
"Almost nobody knows anything about it, we've heard almost nothing in the media about it, yet we're calling this 'the biggest changes to energy offers in a generation.'"
On what to expect post July 1:
"The energy deals you see offered from July 1 will look completely different to what they do now, and if you don't know what those changes are, and how to read those new offers, you won't be able to find a cheap deal, that's what it comes down to."
"it is really important if you want to pay as little as possible for your electricity to know what's coming."
"Most of us are in the majority, we do shop around, take discounted offers, and for us it's going to be a very different landscape come July 1."
"A 25% discount will be cheaper than a 10% discount, you can rely on that."
"The good news on July 1, is that it should finally make energy offers easy to compare."
On why the changes are happening:
"How the average person is meant to navigate that and work out what a cheap deal is, I have no idea."
"We've now got a crazy situation where a 10% discount can be cheaper than a 20% discount, just because the rates that underly the discount are lower."
"There are zero discount plans that are cheaper than 30% discount plans because there are much, much lower rates sitting beneath them."
Originally posted on .