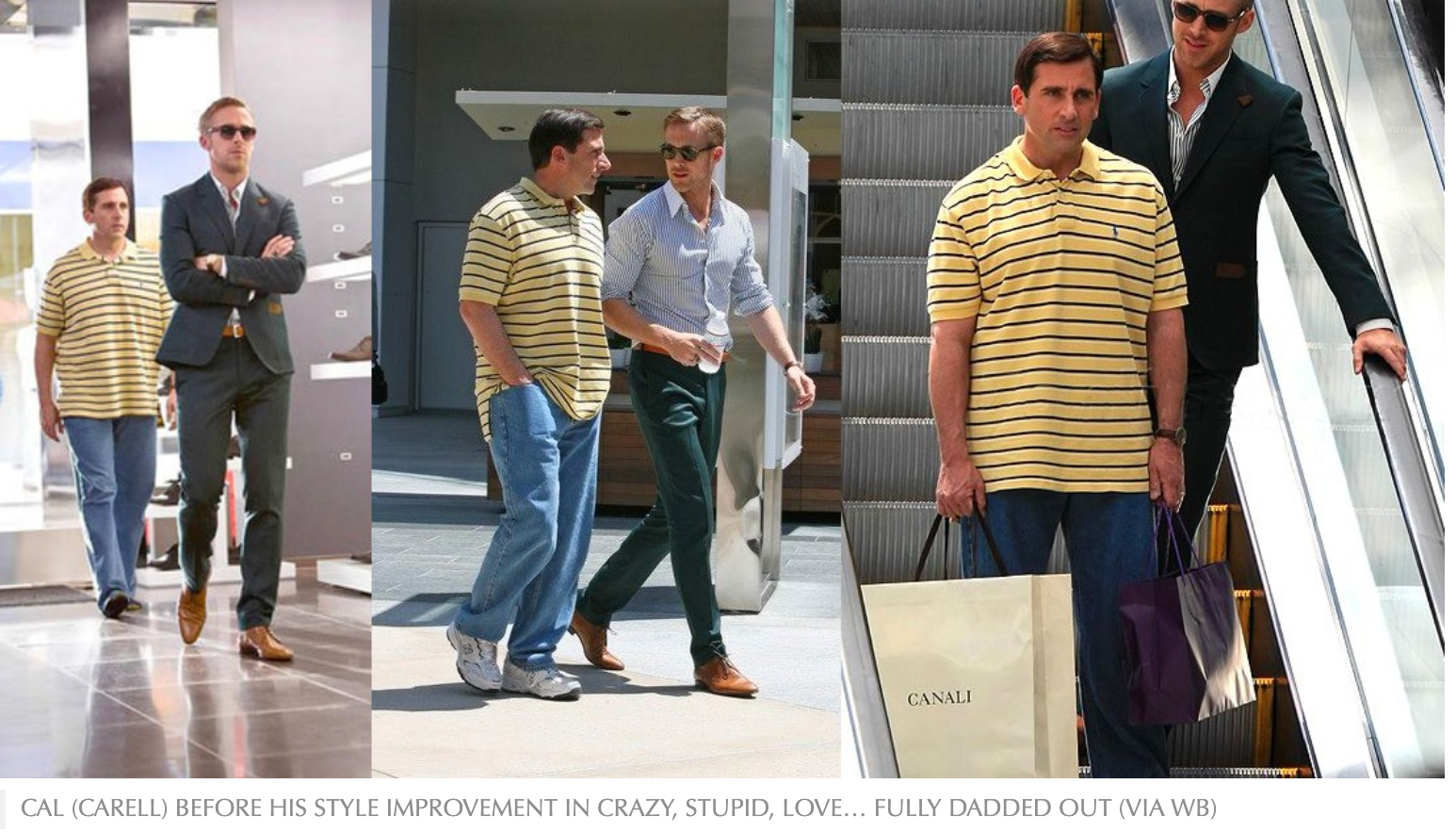 Why do we as older men dress so badly?
Guys, let's face it, we may need some wardrobe advice as just because we are getting older doesn't mean we should stop caring.
I've just heard of one older man in rural Victoria who is so unimpressed with our attire that he's writing a book to raise standards.
It's also sadly true it's been too long since anyone complimented me for anything I was wearing.
Am I overreacting? Does it matter what we wear anymore, and does dressing down or dressing wrong make men look older?
There's no end of advice online on what older men might wear and to appear smarter and also avoid their terrible mistakes.
The no-nos are obviously more important, as well as being much funnier as most guys think they look younger in this stuff.
So don't, according to this US site, do the following. My asides are in brackets.
Wear athletic clothing in public (maybe a polo shirt)
Loaf around in sneakers or running shoes at the wrong time (work, date night)
Use a baseball cap as an accessory (So many great Aussie hat styles, Akubra etc.)
Squeeze into tight trendy clothing (or old clobber that no longer fits your less slim self)
Unflattering jeans ( Fitted jeans or classic Levi's OK but no ultra-skinny slashed jeans)
Excessive colours or patterns ( Less is more and note to self multi-tinted socks and ties now old hat)
The cringe-making lists go on and on. It's enough to make me ditch those shirts I no longer need. The stripes and slightly fraying collars are a giveaway they are from another century.
But maybe we don't have to go overboard to fine-tune the wardrobe. An old friend of mine 're-partnered', and the first order from his new squeeze was to ditch almost all his gear in favour of her choice.
Apart from the cost and time, this entailed he didn't look any different to me apart from being more uncomfortable. How many men would risk suggesting such a switch to the women or others in their lives?
But OK, I will cull the redundant, the faulty, the flippant and frankly unsuitable items in my wardrobe. The size, the colour and the style may now be all wrong. Proportion for men is said to be important as many lose bulk on their shoulders and gain it around their waists.
But despite previous demands, I will hang onto my: budgie smugglers, desert boots, lightweight hiking trousers with zip-off shorts and anything else which takes my fancy.
How about you men? Does your clothing collection need to be reassessed or frankly, do you not give a damn? And women, what drives you craziest about what men wear and maybe should not?

Originally posted on .