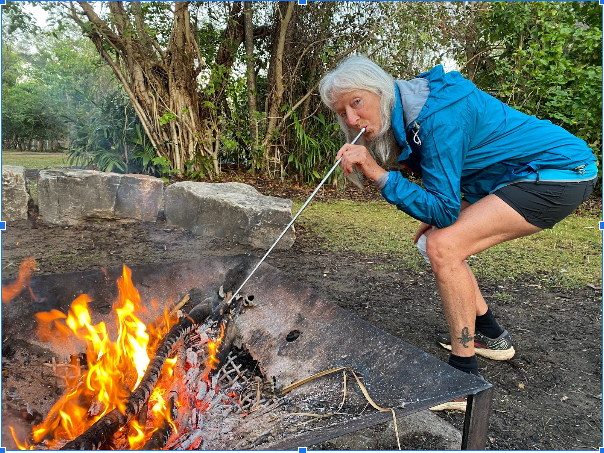 What's your ideal winter escape?
You shouldn't break the rules in national parks, especially in the Northern Territory when it comes to fires, but unknowingly I did.
The camp host at Litchfield National Park's Wangi Falls politely pulled me up for collecting firewood inside the park.
Fortunately, once out of the park, it didn't stop Anne Griffin from demonstrating one of the handiest camping accessories I have seen for years.
As you can see, the telescopic fire blower pipe turns the merest breath into industrial strength bellows for boiling the billy. Not bad for $5.
Anne's an excellent example of a versatile FiftyUp. I met a good few up here in the NT last week, given the time of year.
The term 'grey nomad' is too monotone for the likes of her and many of them - and besides, they are more migratory than nomadic with fixed addresses as home.
Anne is from near Bendigo, VIC, which can be chilly in the winter and like many older Australians, she heads north to the tropics every year to make the most of the warmth.
After a week in the NT, I was struck by the cavalcade of late model 4WDs and shiny new caravans and also by the vintage of many of the drivers.
COVID had delayed their travels in some cases, but nothing seemed to stop them!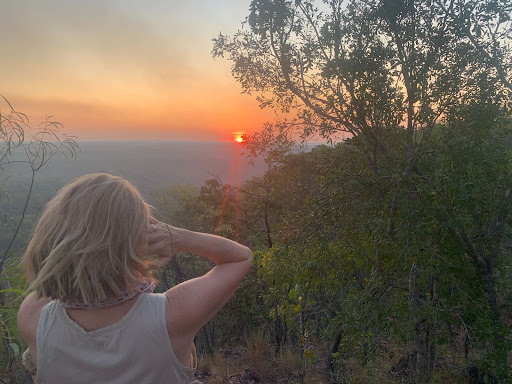 In Anne's case, she was working her way around the north in her trusty VW van, volunteering to help run campsites like Wangi's, to free up rangers for other work. (Like rescuing Jacqui and me from fires on our long trek, but that's another story…).
In return for being the camp host, and there are official schemes you can join, she's given free lodging at the site and some free use of other sites.
But you get the impression she does it because she loves meeting other people and hearing their stories.
As anyone who has been up here knows, having a yarn over the campfire and under the stars is a key experience you don't easily get in the suburbs.
Around our campfire, I heard how pre-COVID Anne, who, like us, is a keen trekker, regularly visited Europe and helped out at a donkey sanctuary in Spain.
Post-COVID, she and others are picking up the pieces.
What would be your ideal way to spend the winter and other months away from home sweet home?
It can be a dream, a bucket list or even a reality.

Originally posted on .