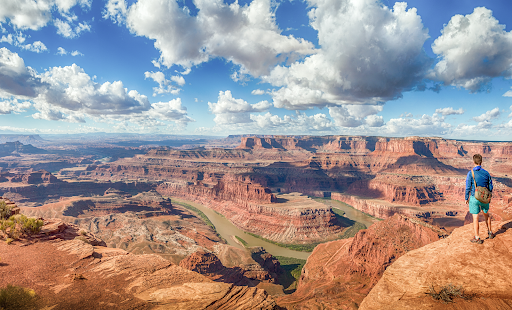 What's on your Travel Bucket List?
Aeroplanes have hardly been fuller. Airfares have rarely been higher. It only makes sense because we are swapping the chains of the COVID bug for the delights of the travel bug.
The dreaded masks are no longer required, but the relentless queues, delays, lost luggage and sometimes frankly lousy customer service continues. So why do we do it?
Of all the economists' jargon, the term 'pent-up demand' is one of my favourites - as if, like a coiled spring, we are compelled to jump into action.
The supply and access to overseas travel have been so limited by pandemic proscriptions that the demand to go places, propped up by squirrelled-away savings, was largely frustrated. Now we are free.
So where do you want to go, and is it a 'bucket list' destination or merely a humble little spot no one else needs to know about?
And if you are travelling O/S, given the parlous state of our own dollar, will you spend up big and be damned or go on the budget backpacker route?
There's a hole in my bucket, which is why I don't have a list. A neighbour who looked after me many moons ago told me once about the one place she'd wanted to visit before she died.
It was far away but accessible. However, Mrs Nolan never got to the Grand Canyon. She kicked the bucket first. Years later, as a gap year hitchhiker, I did make it to the north rim of the Arizona wonder of the world.
The ranger laughed when we asked him if we could hike to the bottom. I still remember his words from 1976. " People book months ahead to do that trek and even then get disappointed," he warned. "But guess what? Two people cancelled this morning. You'd better get going."
My schoolmate Chris and I had full packs for six months of travelling, but you don't turn down an offer like that. We descended into the bowels of the canyon and, due to the late start, didn't get to the bottom until it was dark.
We had a few adventures getting there and climbing out with all our gear in the desert heat. The jukebox in the bar at the very bottom, someone we passed on the footbridge over the Colorado River who was from our UK school, and the heat stroke on the way out.
There's no list, but I want to go back and hike the south to the north rim while there is time. To recall that wonderful experience almost 50 years ago and prove I'm still up for it.
Above all, to revel in a colourful and colossal canyon carved out 70 million years ago and at its maximum 1800m deep. If I get there, I might not feel so old.
How about you? Do you want to go somewhere new, or is it more important to revisit somewhere significant and if so, why?

Originally posted on .