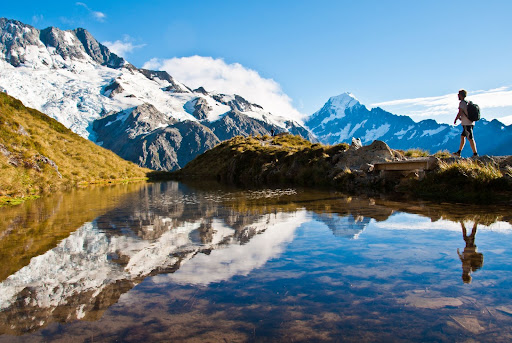 Pre-existing condition? No worries!
It's hardly a badge of honour, but at long last, after an occasionally indulgent life, I have acquired what travel insurers call a pre-existing condition.
You may not regard it as much of a condition. It has come and gone, perhaps never to return, but so far as insurance is concerned, it can be akin to a Mark of Cain.
However, as I've just learned, the news is not all bad. If you are straight and disclose the issue depending on age etc., the premium increase may only be marginal - $25 in my case.
It is a complex path to navigate to ensure you have the cover you require and don't do anything wrong that might deny any claim.
We are headed off to the South Island of New Zealand for ten days before Christmas. I usually get travel insurance for NZ, although given we have reciprocal health arrangements, many do not bother.
But I tend to be a Nervous Nelly, and I figure while a minor injury may be patched up courtesy of the Kiwi taxpayer. Yet a more significant incident requiring repatriation flights certainly is not.
Read on to discover the gory details of my pre-existing condition. You, too, might have stories about how this particular definition changed your travel plans for better or worse.
I have written before on this blog about how a bout of atrial fibrillation, known as AF in the trade, in which the heart goes slightly haywire, felled me after a distance run.
At that stage, I had already paid for travel insurance for a European trip, and the insurer advised me in writing I did not have to declare this new issue. My cover, if you like, was 'pre-existing'!
Now while planning the NZ trip, I wondered what I might declare. The heart rhythm of the upper chambers reverted to normal soon after the first and, so far, the last incident of AF.
The quote for the three of us adults for ten days was about $200. I decided to come clean about the AF, which is very common with age and clicked the disclosure box.
There was, on this occasion, no requirement to speak to anyone or show any medical records, although this may not always be the case. I only got a request for another $25 on the premium, which seemed fair enough.
To learn more about insurance and pre-existing conditions, I checked out Compare The Market's site, which has plenty of info and guidance.
Likewise, the provider 1Cover has plenty about all and most kinds of heart disease, including AF.
In short, a pre-existing condition does not necessarily mean a sky-high premium or refusal to cover, although it may. In not declaring the risk, you may be found out and refused any cover if you come to claim.
Your choice - but has anyone had any other experiences, good or bad, with travel insurance and pre-existing conditions?


Any information contained in this communication is general advice, it does not take into account your individual circumstances, objectives, financial situation or needs.
Originally posted on .