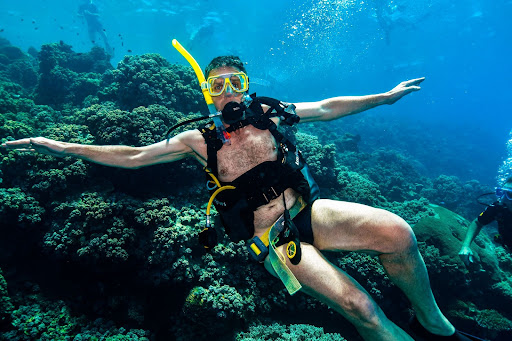 Hello from FNQ (that's Far North Queensland)
It should be the most redundant advice to 'take and enjoy your holidays', but some of us don't use up our leave entitlements.
In Ireland, this piece in The Conversation says 1 in 5 people don't use up their holidays, and in the UK, it says 2 in 5 have taken fewer breaks due to COVID. I hope that's not the case here.
The reasons may vary, and I'd love to hear yours because if I've been guilty of anything over the years, it has been to wring every second out of each holiday.
I've just returned from a week in Far North Queensland, a sneaky add-on trip to the community radio conference in Cairns, and to use the local lingo, it was a ripper.
The missus and I swam with the crocodiles by a near-tragic mistake, and I should say, at the gorgeous Cow Bay beach near Cape Tribulation. I hadn't been there for years.
She snorkelled, and I skin-dived in budgie smugglers, literally with no wetsuit, on the Great Barrier Reef. We both tackled the steep and sinuous downhill mountain bike challenge of the sorely-named Bump Track, which drops from the Tablelands to Port Douglas.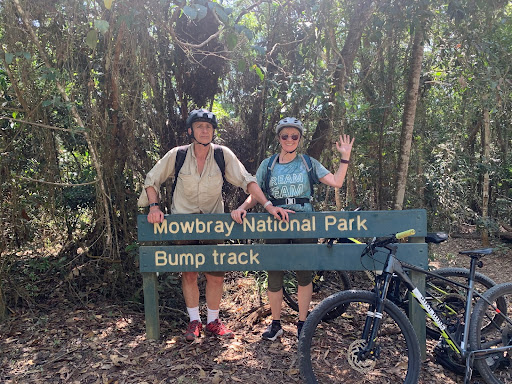 I feel very refreshed and relieved, thanks to a holiday with a twist of adventure.
It all begs the question, why wouldn't you take a holiday? But if you chose not to, why not? Is it costs, time, COVID, travel disruption or what?
The Conversation piece suggests three simple activities to get the most from your holidays or a staycation.
Practice relaxation: This does not mean drowning cocktails in or alongside the pool, although the sun and the alcoholic sauce might put you asleep. It's about a more profound sense of letting go and reducing anxiety; see mindfulness and breathing exercises. They help. Hate to sound like a goodie, but I try to do both.
Spend time in nature: Guilty as charged, your honour. Being fully submerged for three scuba dives surrounded by coral took it to another level. I'm lucky enough to live near the beach, so this is a given.
Engage your brain: Mmmm, that's a hard one. We did watch the Federal Budget on the box, but that was the only screen time. Reading is a great idea. I much enjoyed a new short book from the library, which tapped into some key elements of the holiday vibe.
It's called Freedom by Sebastian Junger and is described as a creative non-fiction travel memoir and an extended meditation on "what it means to be free." I'd highly recommend it not just for holidays but also for the process of growing older.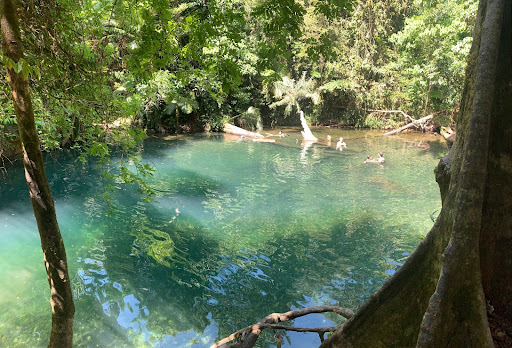 Regarding holidays I'd add one more suggestion. Take a risk. As we grow up, I will freely admit I don't take as many calculated risks as I once did. With parachuting, I did five jumps 30-plus years ago and stopped. Skiing, I now avoid the black runs and any chance of breaking a limb.

An experience only a few weeks ago changed some of that. I was in the Blue Mountains behind Sydney and, on a whim, went abseiling. I had tried it before but not for years, and I was fearful.

In just three hours of training, a small group of us were confident enough to lower ourselves down a 30-metre sheer cliff. It was mainly exhilarating to face fear and overcome any reluctance with proper process and support.

Likewise with the scuba dive. I qualified almost 40 years ago but had only been a very occasional diver. I didn't feel comfortable with my limited experience and fears of various unlikely catastrophes (i.e. having an underwater hay fever sneezing fit!).

But twenty metres down on the first dive, these fears were banished, and I could relax and enjoy the wonderful experience. In short, I'll be diving again very soon.

Do you have fears, realistic or not, which hold you back from doing more with your holidays? If so, how would you confront them?

Originally posted on .