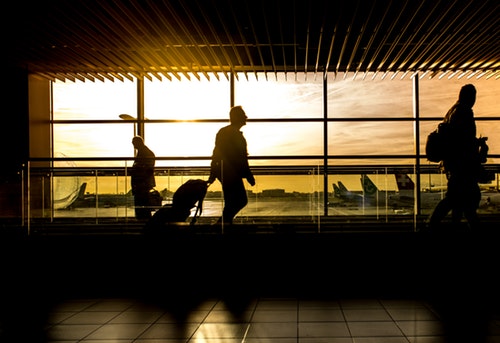 Tips for Travel Anxiety
Travelling can cause anxiety and stress easier than that high energy bill you might receive. If travelling triggers major anxiety for you, here tips that could help reduce your travel worries.
Practice Relaxation Techniques Before You Go
Even before you jump on the plane, find a calming relaxation technique that calms your nerves and start using it prior to your journey. This could help with any pre-trip anxiety that you may have.
Indulge in Soothing Activities
Self-care is important regardless of where you are. If sudoku is your go to stress reliever, grab a puzzle book and take it with you. Meditation your thing? Pop in your earbuds and disconnect and set yourself at peace. Carry the soothing activities over to when you arrive to your destination too. Rest up before you get ready to charge ahead into any planned activities.
Travel with a Buddy
If you are someone who travels better alone, ignore this, BUT if you find it a little easier to breathe, go with a travel buddy. Make sure it's someone who won't ruffle your feathers and it is someone who calms your nerves.
Avoid Alcohol & Caffeine
Skip the extra cup of coffee and pre-boarding drinks as they could increase your anxiety instead of helping them. Save them for when you get to your destination.
Research, Research, Research
Whether you are or not a planner, research your journey. Knowing your destinations hot spots, local tips, and must see attractions can help reduce anxiety. You can store any important content on your phone or do it the old fashion way and print it out and throw it in your luggage for when you need.
Last Minute Is Not Your Friend
Don't leave anything to the last minute. That includes packing, printing out tickets or reservation if necessary, checking in to your flights and so on. Don't forget to pre-order or book your taxi or Uber, prep your meals before your leave and setting out things you are traveling with. Knowing you have done everything you need should help your mind relax a little.
Make sure that your travel insurance covers emergency medical situations that include mental ones like a panic disorder. A lot of travel insurance does not cover mental health conditions, so if you're hospitalised for a mental health issue, you could be left with a big bill. The easiest way to know if your travel insurance does cover mental health conditions is to read the PDS or call and speak with an insurance expert and find the right cover that does.


Any advice contained in this article is general in nature and does not take account of your particular objectives, personal circumstances or needs. If in doubt about your own situation you should seek appropriate advice.
Originally posted on .