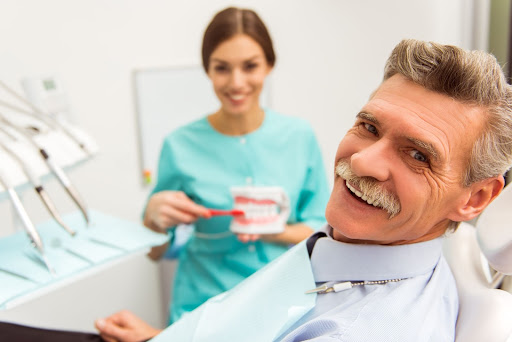 The pros & cons of dental tourism
I should have gotten a photo of her pearly whites while I had a chance, to illustrate better the results of Thailand's dental tourism industry.
But her smile said it all. Go overseas for a month-long holiday, fly business, stay in a nice hotel, and have all your teeth fixed. And it still cost less than her local dentist.
I was checking in this week at Bangkok airport to return home, four hours early as Qantas suggests, and had a chin wag with an Aussie couple.
Both were in their sixties and were recipients of considerable tooth and jaw work in Thailand. Perhaps they had not invested enough in their dental healthcare over the years.
They are not alone. More than two million of us are behind, mainly due to cost, and with COVID, it's getting worse.
But given all the infection and other warnings, largely from Australian dentists, cynics may ask if self-interest trumps patient care. Would you or have you ventured overseas for better-priced dental or medical care?
And if so, what happened?
My couple in the queue did not doubt the value of dental tourism. She reported poor treatment outcomes in Australia regardless of the cost.
However, the price must come into it. Dental tourism agencies with price lists quote root canal treatment at A$160 a tooth. I endured this nerve-wracking procedure in Sydney many years ago, and even then, it cost hundreds per tooth.
But the downside of venturing overseas might not be so evident at the airport. The Australian Dental Association has a website that doesn't argue about the money, only the results.
"…there is the risk that things can go wrong and cost you much more in the long-term," is their ominous warning before listing infection control standards, antibiotic resistance, and not allowing enough time between complex procedures.
The consumer group CHOICE looked into the rise of dental tourism a few years ago and gave a fair summary with the advice being, as ever, do your research first.
I have been able to invest over the years in ongoing dental care primarily due to growing up in an era before the fluoridisation of water (another touchy subject, for a few).
I also have extras health cover that slightly lessens the blow of the dentist's bills. But above all, after almost 30 years at the same surgery, I trust the husband and wife team with my and the family's teeth.
However, if you face a hefty dental bill for whatever reason and can't afford it and your options here are very limited, what choices do you have?
Tempted to have a go at dental tourism, or will you just limit self-care in Thailand and Indonesia to the odd massage instead?
Any information contained in this communication is general advice, it does not take into account your individual circumstances, objectives, financial situation or needs.
Originally posted on .