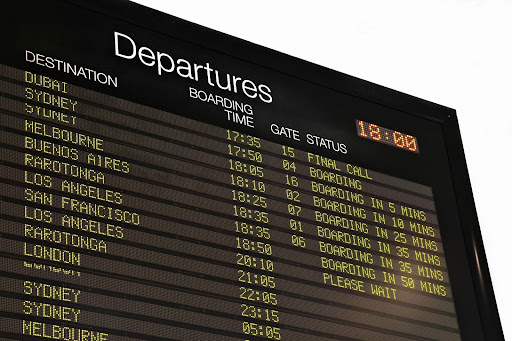 A Christmas airfare warning
If you haven't booked your flights for Christmas yet, get ready to raid the piggy bank, choose another mode of transport, or stay home.
We know airfares have rocketed post-COVID as the carriers take advantage of surging demand, fewer airlines are serving Australia and there's a need to make up for earlier pandemic losses.
For example, a Yuletide visit to Auckland from Sydney return could set you back serious money. I checked Webjet and a Qantas economy flex return clocked in at $2576.32.
I love New Zealand as much as the other person, but for that money we could take the train to Wollongong and blow the same amount on an unforgettable holiday.
Other return flights, ex Sydney Dec 22 and returning Dec 30, weren't much cheaper. A Jetstar single trip to Perth costs $1004 - with luggage, seat selection, food etc., all extra!
So what are your strategies for holiday travel - to spend more time and less money getting there by driving? Or do you have any tricks to avoid these kinds of charges?
The easiest way is to avoid Christmas dates, although that might defeat the whole reason to travel.
I have just scored return flights to Queenstown in NZ from Sydney for a tad over $600 each, which seems fair, but we are travelling in early to mid-December.
Maybe it all depends on what's known as your willingness to pay. For years it seems I handed over between $1500-$2000 for London return flights, often with tantalising stopovers thrown in.
My last trip in August was just north of $3,000, and I thought that was pushing it. Anymore, and I might go elsewhere.
Interestingly, fares quoted for December in the media put Sydney-Bali at $2014, which considering it is so much closer, makes this destination per air mile flown as top dollar.
Maybe the fares will come down as Qantas' Alan Joyce predicted a year ago, or more likely, if you've got no choice as to when and where you have to fly, you're just going to have to pay.
Is there a price you wouldn't go over to reach a particular destination, or is life too short to quibble when for so many years, fares were actually cheap?
Originally posted on .