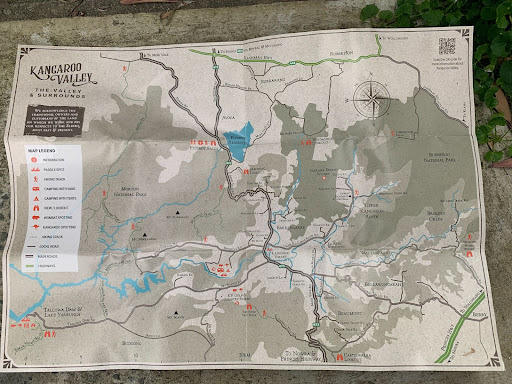 My secret weapon when travelling
Whenever I go anywhere, the first thing I try to get hold of is a map. Not some poor definition tiny-screened digital version but the full fold-out paper version.
And it's getting harder and harder to find one. Agencies are keen that you download the directions and don't you dare bother them with anything they have to print.
Sadly, the excellent Cartoscope series of tourist maps (see pic), handed out for free at information centres around Australia, is no more.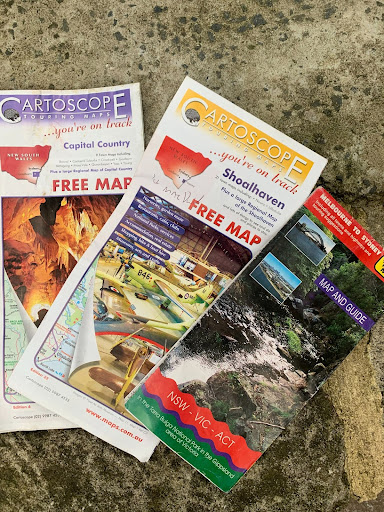 The last map shop in NSW in Parramatta is to close (The Sydney Morning Herald reported one reason the map shop in Parramatta was closing was that no one could find it due to road works and building disruption in the city).

But finding anywhere to get a decent selection of maps for here or overseas is no walk in the park.
The last map shop in a capital city anywhere in Australia is said to be in Hobart. I'm pleased to say Geographica in Elizabeth Street is still going, but it's a long way to go for a map.
Am I alone in my frustrations? Are you happy enough with digital downloads, or do you have any good map stories?
On a recent trip to Europe, getting a decent map wasn't easy, sometimes any map at all. I was tucked in an Airbnb in the lee of the Blackstairs Mountains for an Irish wedding.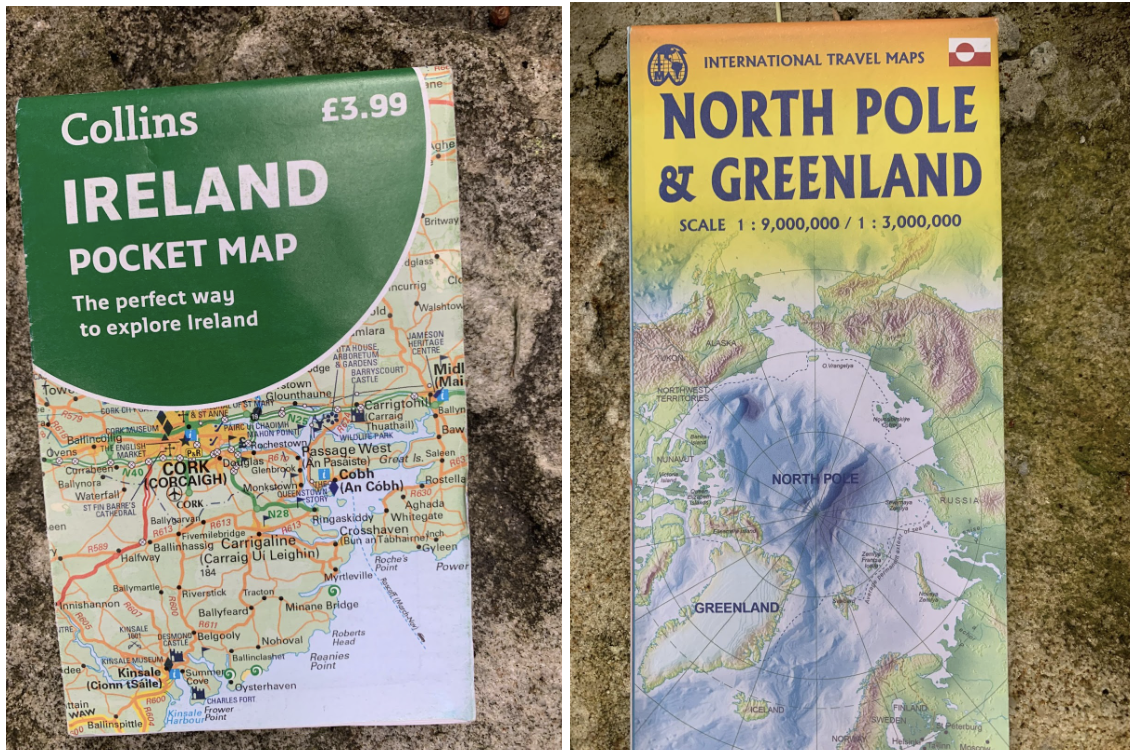 The only way to get up and back again was with a map. The locals said I'd never find one, but I saw it one night in the local pub.
It had the size and detail you could never get on the screen of a phone. Every little gate and stream. Every pile of rocks and even facts on the German bomber crashed up there in 1941.
Phones have screens that are far too small to appreciate the landscape and can also run out of juice, get wet, get dropped and get lost. You can also be out of signal range.
For navigation, a phone might work in the city, but I wouldn't venture out without some kind of map in the bush. I have discovered too many interesting shortcuts, distractions, viewpoints etc.
I'm not as minimalistic a traveller as German film-maker Werner Herzog who said, "I travel without barely any luggage. Just a second set of underwear and binoculars and a map and a toothbrush."
But how about you? Are you as wedded to maps as I am or are they old-fashioned and dispensable media? Do you have any good stories about if a map saved your bacon or, vice versa, put you in strife?

Originally posted on .